1 day to go: Get ready for Cloud & 5G LIVE on 11 & 12 Oct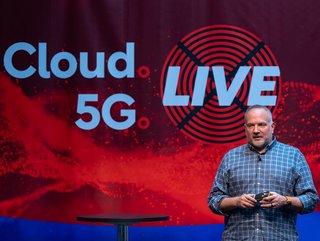 Cloud & 5G LIVE at Tech LIVE 2022
Streamed via Brella, Cloud & 5G LIVE will draw in global audiences to sessions with the brightest minds in minds in telco, cloud, 5G, AI & sustainability
The day is almost here, as Cloud & 5G LIVE kicks off tomorrow.
This week's highly-anticipated event, which started as a stage at Tech LIVE 2022 at London's Tobacco Dock, is the first completely virtual iteration of the conference.
The event, hosted by sister title Mobile Magazine, will be streamed via Brella to audience members worldwide, with more than 1,000 expected to tune in to catch sessions from 30+ internationally-acclaimed speakers in sessions including interactive panels, engaging firesides and inspiring keynotes.
The platform also allows attendees to network with each other and interact with speakers and the event's host, Head of Multimedia at BizClik and Editor in Chief Procurement Magazine Neil Perry, in real time.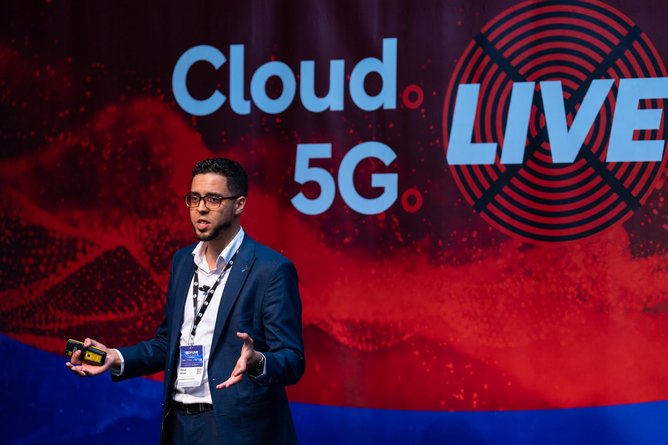 Cloud & 5G LIVE at Tech LIVE 2022
Marsh-Bourdon will chair a keynote on Oracle Cloud Infrastructure Strategy opening day two's programme at 10:05am BST, with Benham following at 12:30pm BST with The Cloud & Sustainability Forum alongside Isabelle Kemlin, Vice Chair of the Board at Swedish Data Center Industry Association.
The cloud technology company provides organisations around the world with computing infrastructure and software to help innovate, unlock efficiencies and become more effective. Oracle also created the world's first – and only – autonomous database to help organise and secure its customers' data.
Oracle Cloud Infrastructure offers higher performance, security and cost savings, designed so businesses can move workloads easily from on-premises systems to the cloud, and between cloud and on-premises and other clouds. Oracle Cloud applications provide business leaders with modern applications that help them innovate, attain sustainable growth, and become more resilient.
Full line-up of speakers at Cloud & 5G LIVE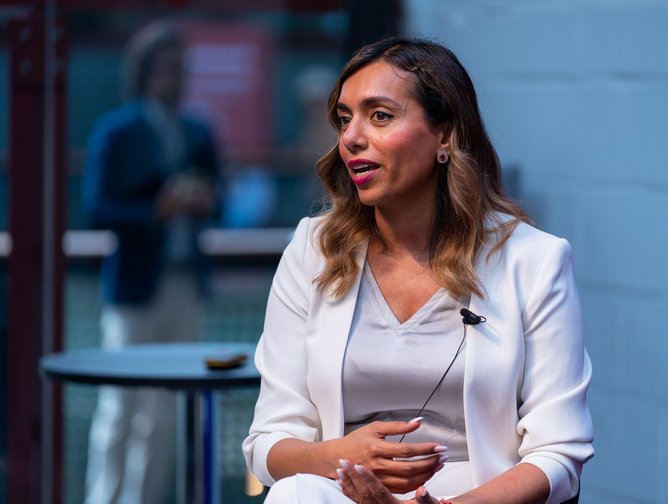 Cloud & 5G LIVE at Tech LIVE 2022
What to expect at Cloud & 5G LIVE
Cloud & 5G LIVE offers the opportunities for leaders worldwide to delve into the future of telecommunications and technology as some of the brightest minds in telco, cloud, 5G, AI, and sustainability take to the virtual stage to share their insights, facilitate conversations and inspire audiences.
It presents a unique opportunity for knowledge sharing, learning and networking with industry professionals from all corners of the globe - whether that be by forging new connections, seeking new opportunities and developing both professionally and personally.
Keynotes, panels, firesides and live Q&A sessions with industry experts make up the majority of the event's agenda, with frequent networking breaks.
Cloud & 5G LIVE is split into five key themes: The Future of Cloud Computing, The Future of 5G, Women in Cloud & 5G, Cloud & Infrastructure, 5G Network Transformation.
Day one will cover the vast and ever-evolving subject of 5G, followed by cloud and sustainability across day two.
******
For more insights into the world of Data Centre - check out the latest edition of Data Centre Magazine and be sure to follow us on LinkedIn & Twitter.
Other magazines that may be of interest - Mobile Magazine.
Please also check out our upcoming event - Cloud and 5G LIVE on October 11 and 12 2023.
******
BizClik is a global provider of B2B digital media platforms that cover Executive Communities for CEOs, CFOs, CMOs, Sustainability leaders, Procurement & Supply Chain leaders, Technology & AI leaders, Cyber leaders, FinTech & InsurTech leaders as well as covering industries such as Manufacturing, Mining, Energy, EV, Construction, Healthcare and Food.
BizClik – based in London, Dubai, and New York – offers services such as content creation, advertising & sponsorship solutions, webinars & events.