3 ways data centres can support the renewable energy shift
By Tony Whittle, Head of Enel X, UK & Ireland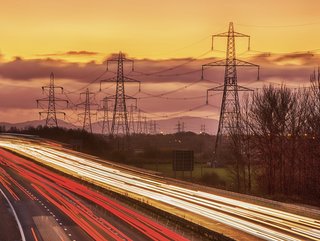 Tony Whittle, Head of Enel X UK & Ireland, outlines three ways data centres can generate revenue, support renewable energy and be good grid citizens
As political, economic, and environmental pressures combine to accelerate the transition to renewables-based energy generation they present new challenges for grid operators and consumers alike. Because of its intermittent nature - after all, it's largely reliant on the weather - incorporating a greater proportion of renewable generation in the energy mix calls for more flexibility in both demand and generation to balance the grid.
Large energy users like data centres continue to adapt to this energy transition. In fact, data centre operators have tackled the most achievable energy efficiency savings by optimising servers and cooling equipment. But to become even better grid citizens and to achieve a low-carbon agenda they must work in partnership with the grid to help keep their systems running and the lights on for the rest of us.
There are many pathways to low-carbon energy, and data centre operators must decide which strategy is right for them. Options vary from participating in flexibility services like demand response, battery storage, and contractual agreements with green energy suppliers. Each option helps data centres become good grid citizens, with participating in demand response presenting additional revenue-generating opportunities.
1 Demand response services
Renewable energy sources are largely predictable, but they are also intermittent. To modulate fluctuating generation and demand, grid operators need active participation from their largest energy users, including data centres, to increase grid security and stability of supply. This is called demand response (DR), a powerful and effective strategy that incentivises data centres to free up grid capacity when it is needed most.
For data centres, DR participation can look like switching to their own backup generation and battery storage to reduce demand during peak period emergencies; for example a cold, still winter evening when wind generation is low and demand is high.
The reward for data centres is a revenue opportunity for simply being available. This valuable income can help offset energy costs or invest in further low-carbon measures. DR has proven to be a successful, cost-effective strategy for grid operators for several years and, when managed effectively, causes no adverse impact on data centre operations.
2 Battery energy storage systems
One of the most versatile assets for a data centre is a battery energy storage system (BESS) whose function solves multiple challenges from operational needs, providing standby power for resilience and recovery during a power failure, improving the quality of power, or storing energy generated on-site. If the stored energy is not required by the data centre or there is spare capacity, it can be used to participate in "time of use" or arbitrage services like where it can cycle depending on carbon or pricing signals from the grid operator or energy market, which can also generate savings and further contribute to sustainable initiatives.
3 Power purchase agreements
Data centre operators are also showing strong leadership on corporate renewable procurement with many looking to buy Power Purchase Agreements (PPAs). PPAs enable data centres to procure long-term contracts with operators of renewable assets. These contracts help data centres to move towards decarbonisation targets and enhance their corporate reputation. PPAs also directly support the development of renewables infrastructure and growth of renewables generation for the grid system, furthering their decarbonisation targets as well.
Being good grid citizens
As large energy consumers and one of the fastest-growing users of power, data centres have the potential to make a tremendous impact on grid innovation and sustainability. Given the data and power industries' interdependence, the evolution of grid flexibility services and the rise of renewable energy, there has never been a better time for data centres to demonstrate support for the low-carbon agenda and become even better grid citizens.