5 minutes with Sam Prudhomme, President of Accelevation LLC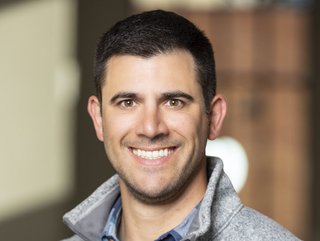 President of Accelevation, LLC's Data Center Business Unit Sam Prudhomme
Following Instor's acquisition by Accelevation, President of Accelevation, LLC's Data Center Business Unit Sam Prudhomme chats with Data Centre Magazine
Following Instor's acquisition by Accelevation in June, Sam Prudhomme talks about the future of the company and the data centre industry.
As a company, Instor has more than 25 years of experience in data centre design, structured cabling, power infrastructure, specialised containment, and cooling solutions.
Prudhomme is responsible for the overall strategy and execution for the company. A dynamic leader with a reputation of assembling and directing impressive sales and ops teams, Sam is behind the drive of increasing profitability, creating customer-centric go-to-market strategies, cultivating cohesive workforces, and growing global brands.
In his time at Instor, he has helped guide the company through its evolution as a product reseller to a fully lifecycle supportive data centre white space fit-up construction company, changing the way the industry views Instor.
Hi Sam, please introduce yourself and your role
I'm the President at Accelevation, LLC's Data Center Business Unit, which means I'm responsible for the organisation's day-to-day operations, strategy, and ongoing trajectory. I'm fortunate enough to oversee an elite group of professionals with a laser focus on delivering customer success through their expertise in data centre caging, cooling, connectivity, containment, conveyancing, design, electrical systems, white space installation, and optimisation.
Tell us about your education and career path. How did you get into this industry?
After going to college for construction management with a minor in industrial engineering in Louisiana, I was a commercial construction superintendent and product manager in Baton Rouge working mostly in the public sector.
When the 2008 recession hit, work dried up, so I moved to Houston, Texas to work for a data centre power company that was involved in the 4G rollout. There, I had exposure to a lot of the critical infrastructure disciplines that are central to how the data centre works. When my wife had our first child and constantly travelling for work lost its appeal, I found work in Austin dealing with the sales side of BGA's business, then with Subzero Engineering, and I joined Instor in 2021.
How have you seen Instor evolve since you joined as President in 2021?
Instor was recently acquired by Accelevation, LLC and we consolidated with a previously held company, Conatech to form the Data Center Business Unit. When we formed we became the only company in North America to offer self-performed, design/build data centre white space fit-up project services along with vertically integrated white space infrastructure product manufacturing capabilities. That is a long way from Instor's roots as a tape media reseller.
Are there any key achievements that you and the company have hit since you came to the helm that you want to shout about?
I think, for a company that has reinvented itself and what it does, the thing I'm most proud of our team's achieving is not at any point changing the values at the core of what's made us a successful business: staying focused on strong customer relationships.
I believe the key is realising that you're not trying to convince people to do something, like buy your product, but rather identifying their needs and problems so you can bring them the solutions they want and that are best for their business.
What do you think the next 12 months hold for you?
We will continue to scale our capabilities to meet our customers where they need to be met to attain their goals. We have created a business that can somewhat control and negate the most widely discussed impediments to our customers growth, which are the skills shortage and supply chain disruption. We have a proprietary process that analytically allows us to scale our services and we have in-house manufacturing capabilities that greatly reduce our reliance on external supply chains. These facts will allow us to take on more work, gain more share and produce success for our customers on a level they are yet to experience.