5 minutes with: Zachary Smith, Equinix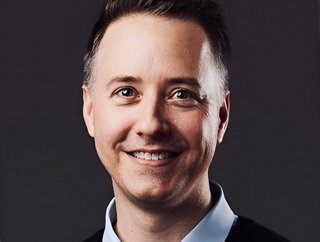 In the latest edition of Data Centre Magazine, we hear from Zachary Smith, who runs the global edge infrastructure services of data centre leader, Equinix
Zachary Smith runs the global edge infrastructure services of Equinix, including product management, engineering, and the performance of its network edge and metal services in the market.
He also moonlights as President of the Open19 Project, where he helps establish industry standards for sustainable data centre infrastructure.
Tell us about your education and career path.
When I was 17, I was convinced I was going to be a musician! I dropped out of high school and made my way to NYC, where I went to study classical double bass at Juilliard.
It turns out, while I was there, I found out I loved computers (fixing them, learning about them, etc.), so I ended up landing at a small, cloud-hosting startup after I left school. It was the most fun I ever had, and I never looked back! I've been an entrepreneur and data centre infrastructure junkie ever since.
What led you to this industry?
A good friend of mine suggested that, if I couldn't get a job as a Juilliard graduate, I should start my own business. He suggested that I "get into something with recurring revenue" and that led me to hosting websites for other musicians, who would pay me $20/month to help them get their homepages online.
One thing led to another, and I joined a Linux-focused cloud-hosting provider (Voxel) in 2001. And that was that.
How are you driving digital transformation in your organisation?
At Equinix, we're the world's digital infrastructure leader, with hundreds of data centres spanning 70 global markets. My job is to help make accessing the global reach, ecosystems and trusted operations of our platform faster, easier and more automated.
As such, I see my role (both internally at Equinix and for our customers) as providing the world's best fundamental infrastructure automation. If we can do that, then more companies can use digital infrastructure for their competitive advantage – to save money, to create new and better outcomes. That's what doing good in business and the world looks like to me!
What are you doing to improve your operational sustainability?
At Open19, we're focused on bringing together all members of the industry – from OEMs to ODMs, plus chip manufacturers, software companies, hosting and cloud providers, data centre operators, and so on – to develop and adopt our specification, which improves the physical form factor of servers and data centre racks.
This specification introduces an industry standard optimised for data centre equipment that runs on 48 volts and uses liquid cooling to dramatically reduce waste, while extending the lifetime and efficiency of critical physical infrastructure components like sheet metal, power cables, power supplies and more.
At Equinix, we're active in the design and adoption of Open19 and are using this – along with our other sustainability investments in renewable power, data centre efficiency and waste reduction – to reach our net-zero goals and support our customers as they transition to sustainable digital infrastructure models.
What have been the greatest challenges within your role?
My background has traditionally been in startups – smaller companies growing quickly and reinventing themselves regularly.
I came to Equinix through the acquisition of my last company, Packet, and I have learned so much about how to work with and leverage the capabilities of a much larger business, like Equinix.
I've had to acquire and practise new skills in leadership, in cross-functional management, and in my own work/life balance to make an impact. It's still a work in progress, but I love learning new things and my role at Equinix has presented me with tons of opportunities to do so.
What do the next 12 months hold for you and Equinix?
In 2023, I really hope to move the needle on our open standards for sustainable physical infrastructure.
I am excited by the challenge, but my hope is that, in 12 months, deploying liquid-cooled, high-efficiency servers will be the norm and not the exception in our industry. If I can do my part to move that forward, I'll be grateful.