96% report most effective use of data in ESG initiatives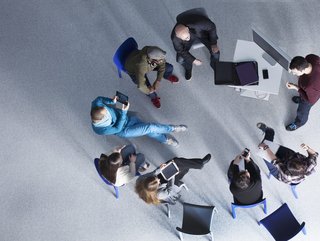 According to Lenovo's new Data for Humanity report, data collaboration will prove fundamental to tackle humanitarian challenges and building ESG strategies
Lenovo's latest report demonstrates how pioneering companies are using data to help tackle some of the most pressing macroeconomic challenges that they face, while also successfully increasing profits in the process.
Companies are set to invest an average of $3mn in data technology and initiatives over the next 12 months. In fact, organisations expect their investment in data to increase their revenue by 50%.
One of the prevalent trends amongst respondents was that, as datasets and analytical capabilities grow, senior executives believe that a collaborative approach to data will be fundamental to improving global stability and security.
Data for good - the key findings from Lenovo's Data for Humanity report
There have been marked improvements in profitable data strategies, with 78% of the companies that are successfully using data (referred to as Data Leaders) increasing their revenues over the past 12 months.
Comparatively only 50% of those with lagging data strategies (Data Followers) have seen an increase in revenue.
As the foundation of the report, this trend clearly demonstrates the value of being in the upper bracket for data strategies.
In fact, one of the most interesting findings of the report was that Data Leaders better understand the importance of data in solving humanitarian challenges, with 96% seeing the most effective use of data in their environmental, social and governance (ESG) initiatives.
In comparison, only 41% of Data Followers say that they are effective in this sphere.
"Data has the potential to help tackle a multitude of business and humanitarian challenges while boosting profits in the process, so it's a win-win for today's organisations who are actively harnessing the value of the data they have," commented Giovanni Di Filippo, EMEA President, Lenovo Infrastructure Solutions Group.
"It's clear that leaders at companies large enough to make a difference to the world are recognising this as they look to increase investments in capabilities like artificial intelligence, predictive analytics, and data storage. The optimism shown through this research demonstrates executives' strong confidence in the capabilities of data – particularly when we consider the challenging economic backdrop that many companies are experiencing."
You can read Lenovo's full report here.