Africa Data Centres' expansion and new Google partnership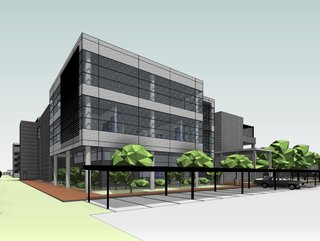 Google has launched its first Cloud interconnect data centre in Africa, with this new demand fuelling an expansion for Africa Data Centres
Google has announced plans for developing a new Cloud Interconnect data centre in Cape Town - the first of its kind in Africa.
This expansion from Google follows the recent opening of Amazon's first African cloud data centre, back in 2020.
Google has chosen Africa Data Centres to provide the location of this first site, and kickstart this new expansion initiative.
Africa Data Centres announces plans for new Cape Town data centre
Following on from this development, Africa Data Centres has announced that it will be developing a second Cape Town-based data centre, in order to help manage its growing demand.
The new site will provide eight data halls, with 15,000 square metres of space and 20MW of additional power. But Africa Data Centres is still currently designing the facility, for which construction is predicted to start by the end of the year, and project completion targeted for the end of 2023.
Africa currently has just a fraction of the data centres of the market-leading America, and in terms of data centre density, it doesn't make it to the top 15 of the market-leading countries. However, despite this, African countries - particularly South Africa - present serious promise for growth.
An increasing number of companies are opportunistically investing in African data centres, and Google's new expansion gives a great insight into where the industry is heading.
According to the CEO of Africa Data Centres, Tesh Durvasula,"The new Cape Town facility is a critical part of Africa Data Centres expansion drive in the area."
About Africa Data Centres
Part of the Cassava Technologies group, Africa Data Centres has the largest interconnected, carrier- and cloud-neutral data centre facility network in Africa. The company currently has nine data centres, located across six countries.