Airtel and IBM partner to deploy data centre edge computing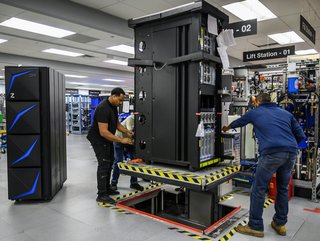 Airtel and IBM have announced the new partnership, which will see the deployment of Airtel's sophisticated edge computing platform across 120 data centres
Anticipating the nearing launch of 5G, Airtel and IBM will work together to build edge cloud services that can be readily deployed across the global data centre industry
The details of the IBM and Airtel partnership
The two industry giants have partnered to jointly deploy Airtel's edge computing platform, in 120 data centres spanning 20 locations.
This is designed to ready enterprise business for the upcoming launch of 5G network services in India.
"Once deployed, the platform is designed to enable large enterprises across multiple industries including manufacturing, automotive and retail to accelerate innovative solutions that deliver value to their clients and operations -- securely at the edge," the two companies explained, in a recently published joint statement.
The statement also explained that, when 5G is launched in India (which is predicted to take place later this year) it is set to deliver a $1tn economic impact by 2035.
"We have the largest network of edge data centres available in India under the Nxtra brand and we will leverage our work with IBM to help Indian businesses address their critical business needs with greater efficiency, making it significantly easier for companies to process workloads where their data resides," commented Ganesh Lakshminarayanan, CEO of Enterprise at Airtel Business.
"There is a need in the market that we have collectively solved. We are able to deliver certain AI-based and data analytics capabilities through edge computing," added Sandip Patel, the IBM India Managing Director.
"Teaming with Airtel to bring IBM's hybrid cloud offerings to their Indian multi-access edge compute customers will help them embrace the opportunities presented by 5G and edge, like innovating with greater speed and security," added Howard Boville, the Head of IBM Cloud Platform.