AirTrunk starts second expansion phase of TOK2 data centre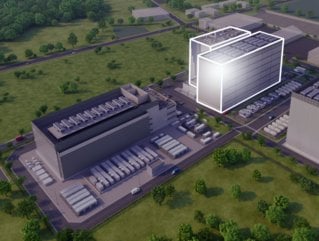 TOK2 data centre
The site, which is located in West Tokyo, has commenced its second phase of build expansion, following a special jichinsai (or groundbreaking ceremony)
AirTrunk, the Asia-Pacific and Japan hyperscale data centre specialist, has commenced the expansion of its AirTrunk TOK2 data centre.
The expansion comes three months after construction commenced on site in November 2022. The new phase will be scalable to approximately 50 MW of capacity and be custom built to meet the needs of the cloud.
The details of the data centre site groundbreaking ceremony
The guests in attendance at the groundbreaking ceremony included Norihiro Matsushita, AirTrunk Head of Japan, and Senior Executives from Daiwa House, Nihon Sekkei and Obayashi, all of whom are working with AirTrunk on the development.
AirTrunk is renowned for its ability to deploy large capacity at a rapid speed and scale, supporting the same pace of growth that is consistently being achieved by its cloud customers.
The 110MW TOK2 facility, along with the East Tokyo TOK1, offers over 410 MW capacity and provides location diversity for AirTrunk's hyperscale customers in the Tokyo region.
The site also has a PUE of 1.15, and is strategically located in Tokyo Prefecture.
About AirTrunk
AirTrunk is a hyperscale data centre specialist creating a platform for cloud, content and large enterprise customers across the APJ region.
The company develops and operates data centre campuses with industry leading reliability, technology innovation and energy and water efficiency. AirTrunk's unique capabilities, designs and construction methodologies allow it to provide customers with a scalable and sustainable data centre solution at a significantly lower build and operating cost than the market.
AirTrunk also recently announced its entrance into the Malaysian data centre market, with a new 150+ MW hyperscale site, located in Johor Bahru.