Alphabet announces 12,000 job cuts, following AI focus plans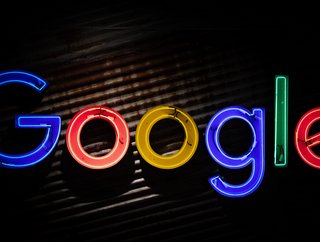 Alphabet's CEO, Sundar Pichai, outlined plans to focus on the opportunity of embracing AI, parallelling the assertions of Microsoft CEO, Satya Nadella
Google's parent Alphabet Inc has said it is cutting about 12,000 jobs, or 6% of its workforce, with the company focusing on the 'substantial opportunity' posed by embracing AI across its products.
Announcing the cuts in an email to staff, and published in a blog post, Sundar Pichai, CEO of Google and Alphabet said he took 'full responsibility' for the decisions, which resulted in the company 'hiring for a different economic reality than the one we face today'.
"I am confident about the huge opportunity in front of us thanks to the strength of our mission, the value of our products and services, and our early investments in AI," Pichai wrote. "To fully capture it, we'll need to make tough choices. So, we've undertaken a rigorous review across product areas and functions to ensure that our people and roles are aligned with our highest priorities as a company. The roles we're eliminating reflect the outcome of that review. They cut across Alphabet, product areas, functions, levels and regions."
As Pichai explained, echoing comments by Microsoft CEO Satya Nadella, the company will be focusing on AI going forward.
"Pivoting the company to be AI-first years ago led to groundbreaking advances across our businesses and the whole industry," Pichai wrote.
"Thanks to those early investments, Google's products are better than ever. And we're getting ready to share some entirely new experiences for users, developers and businesses, too. We have a substantial opportunity in front of us with AI across our products and are prepared to approach it boldly and responsibly."
Technology sector job cuts
The report follows news from Microsoft which on Wednesday said that it was letting go of 10,000 employees, which will reduce the company's headcount by less than 5%.
In a communication with company employees published on Microsoft's website, CEO Satya Nadella added that advances in AI are enabling the 'next major wave of computing'.
"We're living through times of significant change, and as I meet with customers and partners, a few things are clear," Nadella wrote. "First, as we saw customers accelerate their digital spend during the pandemic, we're now seeing them optimise their digital spend to do more with less. We're also seeing organisations in every industry and geography exercise caution as some parts of the world are in a recession and other parts are anticipating one.
"At the same time, the next major wave of computing is being born with advances in AI, as we're turning the world's most advanced models into a new computing platform.
"This is the context in which we as a company must strive to deliver results on an ongoing basis, while investing in our long-term opportunity. I'm confident that Microsoft will emerge from this stronger and more competitive, but it requires us to take actions grounded in three priorities."
At the beginning of January Salesforce also announced it was cutting 10% of its personnel and reducing some office space as part of a restructuring plan. It followed news from Facebook parent Meta which announced its most significant round of layoffs ever in November. The company said it plans to eliminate 13% of its staff, which amounts to more than 11,000 employees.