Amazon outlines its latest Commitment to Sustainability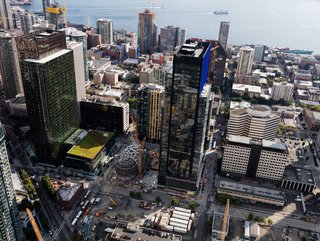 The new AWS sustainability commitment includes an outline of how it intends to reduce the water and energy required for its vast expanse of data centres
AWS has just released its new Commitment to Sustainability report, which outlines the company's current progress and future strategy toward improving its environmental standards.
And there's a lot of good news to celebrate - namely, that despite its rapid upscaling of services, AWS saw a 1.9% reduction in carbon intensity in 2021.
"As we invest in new products and services, it will continue to be important for us to measure how fast we reduce our carbon intensity so we can both meet our customer needs and reach our net-zero carbon goal. We thrive on big challenges, and with our relentless culture of innovation and a tenacious team of sustainability scientists and professionals, we are committed to reaching net-zero emissions by 2040", the report pledged.
AWS' commitment to improving data centre energy and water efficiency
In the report, AWS outlined the data centre sustainability strategies that it has implemented, which include evaporative cooling, on-site water treatment, and recycled water systems (also for cooling purposes).
In one example that was provided, in one community, up to 96% of all spent cooling water from AWS data centres is sent to local farmers. This water is then used to help grow crops like corn, soybean, and wheat.
Another key development has been its AWS Graviton3 processors - the latest generation of AWS-designed Graviton processors.
Graviton3-based instances use up to 60% less energy (than non-Graviton Amazon Elastic Compute Cloud instances) for the same performance.
And, for the company at large, Amazon's Climate Pledge sets its goal of net zero carbon emissions for 2040.
"With no time to waste, we are investing in efforts to protect the environments of the people and communities we serve—both now and in the future."