Amazon starts next phase for two new Irish data centres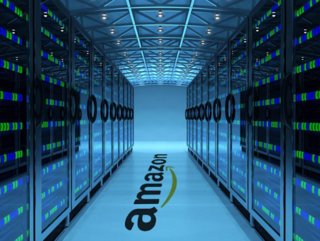 Despite considerable fallout, Amazon has successfully been awarded planning permission to build two new Irish data centres, to be located in north Dublin
Amazon has had its application for two new data centres - which will be built on a 3.75-hectare site in Clonshaugh Business and Technology Park, which was previously purchased by Amazon - approved by Dublin City Council.
AWS already has a live data centre on this same site.
The project plans for Amazon's two new Dublin data centres
Once complete, the new data centres will sit in two buildings, each two stories high, with a floor area of 12,875m² and 1,445m² each.
When operational, it is estimated that a maximum of 58 staff will be hired to manage the sites.
The environmental concerns and protests currently halting the Dublin data centre market
The addition of new data centres has, recently, been a pretty contentious topic in Ireland.
Following a series of alarming reports, which revealed that data centres were set to consume 70% of Ireland's power by 2030, the Irish government has introduced a new data centre policy, designed to put data centre plans under much closer scrutiny.
These regulations were pushed forward in order to ensure new data centre sites would not inhibit Ireland from successfully reaching its 2030 emission reduction targets.
The South Dublin County Council is currently in dispute with the planning regulator because, earlier this year, the council had stated that no new grid connections would be provided to data centres in the area, until 2028.
Amazon, however, has repeatedly stressed that, as part of its commitment to sustainability, its new data centres will have a minimal environmental impact - which was included in detail within its application for the new site.
One of Amazon's principal sustainability targets is to achieve net zero by 2040, which has seen the company prioritise the adoption of renewable energy across its global data centre network.