Art Data Centres announces plans to build €450mn campus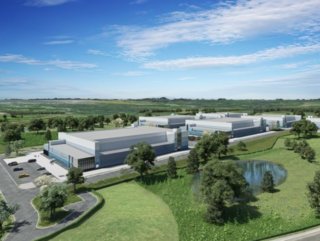 Art Data Centres has received approval to build a new €450mn data centre campus in Ennis, Ireland. The site is scheduled for completion in 2030
Art Data Centres has just announced that its plans to build a new Ennis data centre campus have been approved.
Once live - which is due to be in 2030 - the campus will create around 400 new jobs.
The plans for the new Art Data Centres site
Planning permission for the new Ennis campus was granted by Clare County Council.
"The project will be a key pillar of the Ennis 2040 Economic Plan for the area", commented Tom McNamara, the CEO of Art Data Centres.
"The infrastructure that is available in the Ennis site will assist the Government in national ambitions to deliver ongoing opportunities for the country in the tech industry."
As it stands, the plan is for the site to contain six data halls, each with a 33 MW capacity.
Alongside this, the plan is for the site to include a vertical farm and energy centre, to support its energy requirements. The site will also receive renewable energy (to cover part of its energy requirements) through the network grid.
The first site plan to receive approval, after the introduction of Ireland's new data centre policy
Interestingly, this site plan is the first to receive approval, after the Irish government introduced its new restrictive data centre policy.
While the government made it very clear that data centre construction would not be banned altogether, the policy stated that data centre plans would be put under much closer scrutiny.
The regulations for approval became a lot stricter, in order to ensure Ireland successfully reaches its 2030 emission reduction targets.
"This Ennis project fulfils the Government's key requirements immediately while State bodies, regulators and the electricity sector work to upgrade infrastructure, connect more renewable energy and ensure security of supply," added McNamara.
However, despite McNamara's assurance that the site will be designed to support Ireland's sustainability commitments, the plans have been met with some controversy.