atNorth acquires two Finland data centres from Advania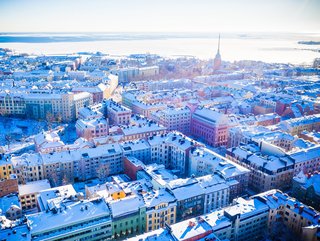 atNorth has announced the latest step in its ongoing Nordic expansion strategy, with the acquisition of two data centres from IT service provider Advania
atNorth already operates five data centres across the Nordic region, with plans to open a sixth site in Akureyri, Iceland in Q2 of 2023.
atNorth's ongoing investment in the Finnish data centre market
atNorth's agreement with Advania will see the company take over the operations and management of the two data centres, acquiring the sites and talent from Advania to continue running the facilities in a high-performing, scalable way.
These facilities will be added to atNorth's rapidly growing data centre portfolio, which includes facilities in key strategic positions across the Nordics.
"We are happy to launch atNorth's operations in Finland. It is a part of our growth strategy to grow and expand our services sustainably and strategically across the Nordics. As organisations increasingly move IT workloads to the Nordics, the investment into this region is critical for atNorth to continue to support our customers in a sustainable, efficient manner," commented Eyjólfur Magnús Kristinsson, CEO of atNorth.
"We are proud to invest in the region and Finnish data centre industry with this acquisition, as we prepare to expand further into the region. Our presence in Finland will align our vision to grow our Nordics footprint and vision to become the go-to decarbonisation platform for today and tomorrow's global organisations."
The Finnish State Treasury has set its objective for the nation to be climate neutral by 2035, and achieve the title of the world's first fossil-free welfare society. As a result, the sustainable, climate-led approach of data centre providers like atNorth will prove critical in achieving these targets.
"An important reason to establish a partnership with atNorth in Finland is their dedicated focus to deliver high quality and sustainable services," added Atte Kekkonen, CEO of Advania Finland.
"We appreciate teaming up with companies with the same customer focus and quality mindset as ourselves."