atNorth forms sustainability partnership with Snerpa Power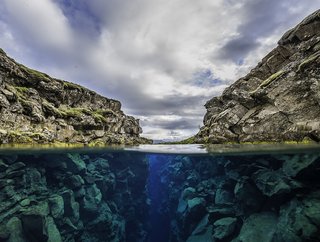 atNorth has formed a new partnership with Snerpa Power to deploy sustainable power solutions and improve the energy efficiency of its data centre portfolio
atNorth will be working with Snerpa Power, to further improve the sustainability standards of its data centres.
The details of atNorth's new sustainability-led partnership
Through its new partnership with Snerpa Power, atNorth will be working to maximise the energy efficiency of its data centres.
atNorth will be connected to Snerpa Power's software platform, in order to develop solutions that better utilise the Icelandic power system.
The software platform provides a direct connection to Iceland's balancing market for electricity. So, through this partnership, any options for selling electricity back to the grid can be explored. This, if successful, will help atNorth to utilise renewable resources more effectively, and establish the data centre company as a key user in the electricity market, thereby enabling it to create a more efficient and future-proof power system for its operations.
Alongside this, through Snerpa Power´s software solution, atNorth will be able to track electricity consumption in real time, and automate its forecasting and scheduling processes.
The goal, alongside improving its sustainability standards, is for atNorth to improve its electricity purchasing accuracy, and minimise any deviations.
"atNorth builds its services on renewable energy, produced in a sustainable way," commented Benedikt Gröndal, Managing Director of Operations at atNorth.
"Responsible use of energy resources and excellent energy efficiency has guided our decisions from the start. Energy efficiency and the origin of electricity are often cumbersome in our conversations with customers. We are hoping that the cooperation with Snerpa Power will further improve the energy efficiency of our data centres and support important innovation aimed at better utilising the renewable energy produced in this country, which is a socioeconomically important project."
"It is inspiring to come across power intensive users who are so well aligned with our mission, which is to increase the efficiency of the power system, it´s competitiveness and speed up the energy transition," added Iris Baldursdóttir, Co-Founder and CEO of Snerpa Power.
"We can't wait to work with atNorth to make that happen and believe that this pilot project is only the start of a long and fruitful cooperation."