Azrieli moves into UK data centre market, with £52m purchase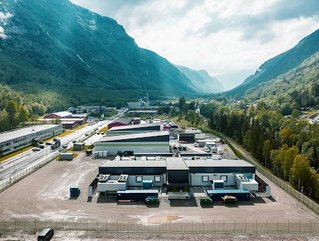 As its first expansion in the UK market, Azrieli has announced the purchase of a data centre operator in London (currently unnamed), for £52 million
Azrieli announced that it has purchased an unnamed data centre operator in London, marking its first investment in the UK data centre market. The data centre was purchased by the Israeli real estate giant for £52 million.

Alongside the purchase of the data centre itself, Azrieli has also purchased land adjacent to the site; enabling the company to expand the original premises in the future.
This is the first expansion into the UK data centre market for Azrieli, which already has a well-established presence in the Middle East, America, Norway and North America.
This announcement comes after Azrieli's 2021 purchase of Green Mountain data centres, for around $822 million.
"Our vision is to continue developing gradually into several more international markets, and London is the ideal location from which to continue developing our data centre platform," commented Danna Azrieli, the Chairperson of the Board of Directors of the Azrieli Group.
About Azrieli
The Azrieli Group, one of the largest real estate companies in Israel, invests in the building, development and management of data centres, hotels, retail outlets and offices, amongst other property types.
While the majority of its property portfolio is located in Israel, the company is rapidly expanding into other global markets.
Currently, Azrieli's data centre operations represent 12% of the group's total business.
Photograph: Green Mountain data centres