Building IT infrastructure to support a connected future
By Mark Pestridge, Senior Director of Customer Experience at Telehouse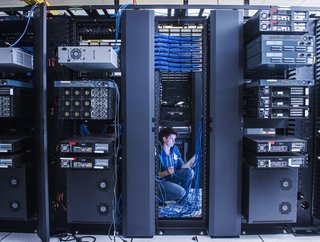 Mark Pestridge, Senior Director of Customer Experience at Telehouse, shares his insights into IT maturity and connected ecosystems
The exceptional challenges faced by enterprises over the past two years have underlined the value of having a robust IT infrastructure strategy. Critical in improving efficiency and productivity, rapidly evolving technologies, like 5G and artificial intelligence, are primed to give businesses that all-important competitive edge in the years ahead.
As a result, many organisations are putting their IT infrastructure environments under the microscope as they look to future-proof operations and support growth. Telehouse's Vision 2030 research report suggests that 91% plan to make changes to their IT infrastructure post-pandemic, with increased bandwidth and connectivity, more cloud migration, greater data centre capacity, and a transition from on-premise to colocation high on IT decision-makers agendas.
As enterprises shift from 'keeping the lights on' to broader long-term transformation, many are looking to hybrid IT infrastructure as the answer. Developing high-speed, low-latency interconnections between cloud, edge computing, and colocation is now critical, and for many, it's the data centre that will provide the foundation and connections upon which the business depends.
Understanding IT maturity
To better understand how organisations are approaching IT infrastructure, Telehouse recently commissioned research among 250 UK enterprise IT decision-makers spanning the finance, retail, logistics, manufacturing, and private healthcare sectors. While each sector is at a different stage on their digital transformation journey, clear trends emerged when it comes to IT maturity. According to the report – The Race to the Connected Future – all sectors are feeling the pressure to deliver a more mature IT infrastructure, with cyber security, customer experience, and increasing efficiency being the top drivers.
A need for improved flexibility and scalability is also recognised across sectors, as businesses grapple with rapidly growing data volumes. A third of decision-makers identify data growth as a serious problem, threatening to overwhelm businesses and limiting ambitions to use data to increase agility, inform strategy, launch new services, and aid decision making. The struggle to handle disparate data types and sources is being felt particularly harshly in the private healthcare sector, with almost half (46%) deeming it a serious challenge.
Drivers and use cases
Worryingly, a third say they need to transform their IT infrastructure or risk becoming less competitive. Nearly all (99%) are already using colocation, with 40% of enterprise IT infrastructure outsourced on average. More than two-thirds (68%) have also already implemented a strategy for edge, making fast and seamless interconnections between cloud, colocation and edge computing a prerequisite to IT infrastructure maturity.
While healthcare is currently outsourcing the most (45%), the biggest use cases for colocation are universal: adopting new back-office business applications (38%) and connected technologies (36%). Currently, the leading driver of investment in colocation is flexibility, with enterprises requiring the ability to scale as required. As data volumes grow, enterprises increasingly want to expand and grow within existing sites – evidenced by the imminent launch of Telehouse South, which has been driven by customer demand to expand within the existing Telehouse London Docklands campus.
Building connected ecosystems
Gartner predicts that by 2025, 85% of infrastructure strategies will integrate on-premises, colocation, cloud, and edge delivery options, compared with 20% in 2020. The ability to access connected ecosystems will be critical in helping organisations to extend network reach, reduce latency and costs and improve performance as user and infrastructure demands continue to grow.
Having a data centre that is secure, power dense and highly connected will become increasingly pivotal to enable enterprises to quickly ingest and process data and gain an edge over the competition. With the right data centre partner, businesses can build the essential infrastructure foundations and connections to ensure they thrive in this new interlinked landscape.