Bulk Data Centres outlines its Nordic expansion plans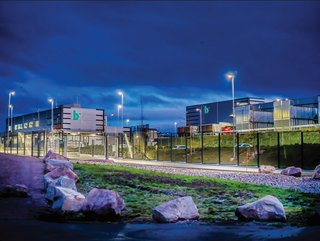 Bulk Data Centres has implemented plans for a rapid period of expansion across its Nordic sites, this will include two new 10MW and 40MW data centres
Bulk Data Centres - the Nordics' leading provider of ultra-scalable, highly connected and sustainable data centres - has announced a number of expansion projects, spanning a number of its data centre sites in Norway.
Bulk Data Centres' data centre expansion plans
Recently, Bulk Data Centres completed the installation of 125MVA sub-station at its N01 data centre campus.
The new onsite substation delivers dual connections to the adjacent Kristiansand substation, with generation coming from nearby large-scale hydroelectric power plants, acting as a dependable 100% renewable energy source.
Not only does the subtraction provide Bulk's customers with immediate access to 100MW of power, but it also presents significant opportunities for further up-scaling in the future. Eventually, the plan is for the N01 campus to connect 1GW of power for its customers.
In addition to this site expansion, Bulk has also started construction on a new 10MW data centre. This will be the company's second data centre at the NO1 campus, and will support high performance computing, enterprise, system integrators and cloud provider services.
Alongside this, 1.5MW of white space capacity has been added to the OS-IX Oslo site, and the levelling of 160,000m2 of zoned land is well underway, with progress being made towards the build of an additional 40MW data centre in the very near future.
"Whilst demand for digital services and data centres are increasing, Europe is in the midst of an energy crisis that encompasses price, power security and scalability. The growth of digitalisation often appears at odds in the current climate, to both reduce demand on the grid and reduce carbon emissions of data centres," commented Rob Elder, Vice President Data pf Centres at Bulk Data Centres.
"Customers cannot wait years and with these projects we continue to demonstrate how Bulk is leading the way in investing in sustainable solutions, which offer customers high connected scalable options at much lower costs to Europe and with almost unlimited scale."
"We are experiencing rapidly increasing demand for our data centre capacity in the Nordics, and our ongoing expansion will provide customers with sustainable, reliable and highly connected facilities," added Gisle M.Eckhoff, the Executive Vice President of Bulk Data Centres.