Can edge micro data centres solve the IoT data demand?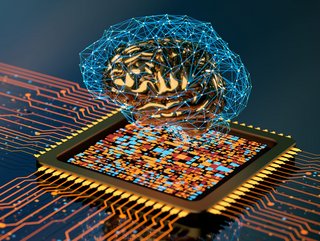 Short-term fix or permanent IoT solution? Data Centre Magazine explores the future predictions for micro data centres at the edge
According to market forecasts, the global IT power footprint for infrastructure edge deployments will increase from 1GW to over 40GW.
In order to fuel this growth, predictions from the recent Linux Foundation 'State of the Edge 2021' market report estimate a US$800bn expenditure on new and replacement IT server equipment and edge computing facilities between 2019 and 2028. Obviously, such investments will be paramount to sustain sector growth on this scale.
Valuates Reports has corroborated these predictions, anticipating a monumental growth in the global edge computing market, from US$8.23mn in 2021 to US$55.93mn by 2028.
In order to successfully satiate the world's growing reliance on data and the rise of IoT, data centres have had to rapidly expand their infrastructure. And for many, edge micro facilities offer an efficient, affordable and highly beneficial way of managing new market demands.
But, will this be enough to sustain such a surge in demand? And, what exactly is the future set to look like for micro data centres at the edge?
What are the benefits of deploying micro data centres at the edge?
Running in constant parallel to the growth of their hyperscale cousins, micro data centres are also experiencing a rapid, consistent growth. And, as with data centres of any size, this is a growth trend that is set to continue long into the future.
But edge data centres provide a solution that hyperscale sites can't. Namely, they provide data sources that are opportunistically positioned at the 'edge' – ie at the location where the data is actually being used. By using edge data centres, large data centres can expand their services, improve their service efficiencies, and ensure providers are able to cope with the ever-increasing demand for data. Plus, all of the above can be achieved without requiring a reconfiguration of the site's existing infrastructure.
"The idea of delivering IT resources close to the point of use is not a new one. However, where once the required data centre and IT infrastructure resources were relatively inflexible, slow and expensive to build out and run, today's digital solutions provide the necessary mix of scalability, agility, flexibility, speed and cost-effectiveness to make the edge a transformational reality," comments Andy Connor, the EMEA Channel Director at Subzero.
In short, micro data centres at the edge will play a pivotal role in preparing the industry to meet the growing demands of IoT, 5G and an expanding remote working population. These micro sites will help data centre infrastructure to meet service demands and evolve to meet consumers' needs.
"Organisations can only optimise IoT if their gateways are in edge data centres that are close to the action, but also have the necessary high-speed connectivity to the main public cloud hubs", explains Simon Michie, the CTO of Pulsant.
Alongside this, the edge also presents interesting opportunities for data centre companies that don't want to compete amongst the crowded hyperscale market.
Edge Centres, which was launched in 2021, saw a gap in the Australian data centre market and seized it. "Rather than go into the hyperscale market, which is very heavily populated in Australia – Sydney alone has more than 267 data centre facilities, which is epic – we're looking at the edge," said Jon Eaves, the Founder and CEO of Edge Centres.
Australia is a prime example of the need for micro edge data centres. A huge proportion of the country's population is focused around coastal cities. But, "all the Netflix in Australia is consumed from Sydney," Eaves explains. "That means that, if you're in Western Australia - which is six hours by plane away from Sydney - your video is still streaming out of Sydney."
As a result, in Speedtest's 2019 global internet index rankings, Australian internet ranked 68th in the world – four places behind Kazakhstan.
This is precisely what makes regional edge infrastructure so vital. "As these edge facilities start coming online, the service providers that currently can't get a foothold in regional areas – because the facilities themselves don't exist – are going to be able to expand," says Eaves.
Contexts such as these – which are being driven further by the burgeoning demand for 5G and IoT – are fuelling what Eaves terms the "edge wave".
The future for the edge, and its place in the smart cities of the future
Beyond simply making Netflix streaming faster (albeit an honourable mission), edge growth will unlock opportunities for almost every industry sector.
As a result, big things are being anticipated for data centres at the edge.
According to Connor, this growth can be divided into two subcategories. There will be edge devices encompassing (IoT-enabled) sensors and handheld devices, which will be able to generate, process and act upon data locally. Then there will be edge infrastructure – the networks (including 5G) and data centre infrastructure that act to support 'local' applications.
"Industry 4.0 promises to revolutionise the manufacturing industry, with more and more intelligence and automation being implemented to optimise product design and testing as well as actual production processes," predicts Connor.
Alongside manufacturing, the growth of edge micro data centres will benefit retail, transport, education, healthcare, logistics and countless other sectors.
Furthermore, edge sensors, devices and infrastructure can all be installed retrospectively, as businesses jump on the bandwagon and upgrade their existing facilities to utilise the edge.
"Smart transport, smart cities, smart retail. To this list can be added smart homes, smart healthcare, smart energy, almost every activity can benefit from the addition of some kind of intelligence and/or automation. Our daily domestic and working lives, which increasingly intersect thanks to the digital transformation accelerated by the pandemic, will feature literally hundreds of edge interactions," Connor adds.
What will need to happen before the 'edge wave' can break?
As experts across the industry warn, these exciting, futuristic predictions can't occur without a serious development of infrastructure.
"I think the growth of the edge will force the data centre community to rethink how we need to deploy infrastructure," predicts Tony Grayson, the General Manager of Compass Quantum at Compass Datacenters.
"The companies we are supporting today do not know what their future requirements will be, but do know they will require the ability to deploy applications and workloads wherever needed."
Some industry experts suggest that the current method for creating data centres is unsustainable and that a more dynamic approach will be adopted in the very near future.
"Right now, large, centralised data centre facilities are the norm. But this is beginning to change with the realisation that the local, real-time requirements of so many edge applications require a small, local, fast, agile, flexible and, importantly, scalable data centre to match. What's needed is a micro data centre that is as dynamic as the customer's edge application," Connor advises.
"Furthermore, by adopting a modular architecture users can scale as demands require it, and without the need to deploy additional containerised systems. This approach alone offers significant benefits, including a 20-30% cost-saving, compared with conventional 'pre-integrated', micro data centre designs," Connor adds.
According to Grayson, the sector's growth is sustainable, so long as micro data centres are designed using off-the-shelf technology and not bespoke custom solutions. "The customised solution might seem like the best answer at first. Still, when you are trying to mass produce the number of micro data centres that the edge will require, their costs could not only balloon, but you might not have the benefit of a seasoned supply chain and maintenance support."
Grayson also stresses that these micro data centres cannot be the older style telecom huts but that, instead, "they must have full data centre functionality in a smaller form factor". He adds: "They must also be able to run lights out with a software layer that will enable you to control hundreds, if not thousands, without the additional headcount and associated costs."
Michie corroborates this industry stance, advising that "the massive growth of IoT applications has only just begun and can only succeed if organisations adopt a decentralised strategy to data processing".
"It is essential they strike the right balance, which they will get if they opt for a network of edge data centres that have genuinely wide geographical coverage along with high-speed and diverse network connectivity for maximum resilience and low latency."