Carbon neutral data centre market CAGR projected at 22.19%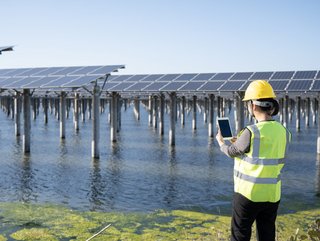 The world's carbon neutral data centre market has been predicted to reach a $16.53bn value by 2027, and follow a 22.19% CAGR over the next five years
According to a new data centre market report, the global carbon neutral data centre market will rise from its $5.02bn 2021 valuation, to $16.53bn in 2027.
This exceptional growth is, according to the report, largely being driven by the global push towards renewable energy, industry pledges to reach carbon neutrality, the prioritisation of energy efficiency (particularly in cooling solutions), rising energy costs and the influx of new government sustainability regulations.
The report has also outlined the extent of the research being done to develop the technologies and products in this field, innovations which are being driven by the rising global demand for future-proof solutions.
Furthermore, it is in the European and North American data centre markets where this drive is most prominent.
The impact of COVID-19 on the drive towards sustainable data centre development
The report gave a particular focus to how the recent growth of carbon neutral data centres has been impacted by the COVID-19 pandemic.
"Even though other sectors have been adversely affected by the COVID-19 pandemic, data centre operators have seen demand for data storage double and redouble, driven by increasing digitalisation, cloud, AI, and 5G adoption, and the pandemic itself", outlined the report.
"In contrast, data centre operators find themselves reshaping data centres more extensively and faster than ever before. Corporations and big technology companies are increasingly pledging to become carbon neutral, with companies across all sectors making bold carbon reduction commitments, such as the Climate Neutral Data Centre Pact announced in 2020."
So, it will be interesting to see how the world's carbon neutral data centres aim to balance these two sides to global demand. Particularly as the majority of the world's leading hyperscale and cloud service providers have made carbon neutral pledges, for the very near future.