Connected Africa 2022 - connectivity software and strategies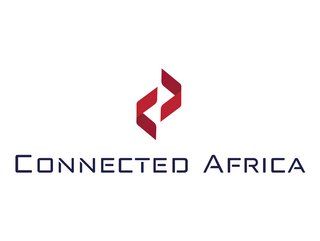 The Connected Africa 2022 summit goes live from Cape Town on the 26th of July, and this year's focus is on championing connectivity in the digital era
In its second year, Connected Africa 2022 is Africa's Leading Telecom and Digitisation Summit. Organised by the International Center for Strategic Alliances (ICSA), the one-day summit will be hosting live audiences in Cape Town, and viewers from across the world.
Data centres and connectivity in the digital era - exploring this year's theme
The theme for 2022's summit will explore the key telecommunications issues that are affecting the industry right now. The summit is designed to encourage deliberations around the topic, and create clear, actionable solutions to these critical ICT issues.
Under this banner, the topic areas that are being covered during the event include Energising the Data Economy, Collaborating at the EDGE, Connectivity to the Metaverse and Beyond, The New Hubs of International Connectivity, Cyber Resilience, EDGE and Data Cloud, Transitioning from 4G to 5G, Enabling Digital Transformation, and Connectivity to Power the Future of Work.
"Effective management of spectrum is key to maximise the opportunities that mobile connectivity brings forth. Ensuring that required spectrum resources are available, under conducive conditions, will lower broadband costs, increase coverage and boost connectivity" says Mohammed Thoufiq, the Director of Partnerships at ICSA.
"The 2020s will witness a strong growth in the number of Africans connected to mobile networks. As 4G and 5G grow together, through the decade to come, spectrum preparation can enable cost efficiency and promote growth."
Key speakers from the global data centre industry
Throughout the day, telecom leaders, execs and 450+ delegates will share their expertise.
Attendees can get involved in open discussions and engage in networking opportunities, while both sharing and gaining invaluable industry insights.
The impressive list of speakers includes Patricia Obonai, the CEO of Vodafone Ghana, Shoyinka Shodunke, the CIO of MTN Nigeria-IT, Angelo Gama the CEO of Angola Cables and Lixiang Baumann, the Country Head at China Mobile International's South Africa Subsidiary.
The event is based in Cape Town, but don't be deterred if you can't make it there in person - Connected Africa has developed a 3D viewing experience for remote attendees. It's designed to recreate real-life networking experiences as closely as possible.
And the ICSA's events have received high praise in this area, having previously received the 'Best Financial Conference of the Year in the Region' award for another of their summits.