Creating a sustainable data centre infrastructure strategy
By Terry Storrar, Managing Director, Leaseweb UK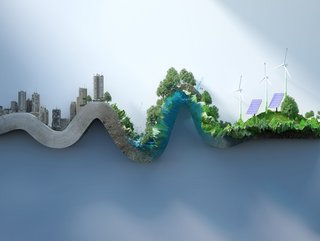 Terry Storrar, Managing Director at Leaseweb UK, shares his insights into maximising data centre sustainability with the right infrastructure strategy
The recent heat waves around the world have made it clear that urgent action is needed to address climate change. The UN's 2022 climate report, for instance, warns that unless we reduce carbon emissions, global temperatures will surpass the 1.5°C danger threshold with potentially devastating consequences.
In seeking to play a full role in delivering sustainability, many tech companies have been taking steps to reduce their carbon footprint and use more renewable energy sources. In general, however, these efforts are still not sufficient and the need for more energy-efficient innovations should be a top priority for all businesses across the IT ecosystem.
In particular, the data centre operators play a dual role in addressing the challenge of sustainability. On the one hand, they are a major contributor to the problem, consuming significant amounts of energy. On the other hand, they also lead in implementing technologies, such as cloud computing, that can help deliver sustainable solutions.
The climate credentials of the cloud
The business case for cloud computing is already well established and compelling, and while it is helping many organisations to reduce costs and increase agility, it can also deliver significant environmental benefits. Instead of managing their own hardware and facilities, for instance, companies can use cloud services to help them consume fewer resources and energy.
What does this mean in practical terms? According to a 2020 Accenture analysis, migrating to infrastructure as a service (IaaS) can significantly reduce energy usage and carbon emissions, by 65% and 84%, respectively. This finding highlights the need for data centre operators to explore ways to improve their efficiency in the future.
A major part of the challenge is that data centres are not known for being environmentally friendly due to their large size, numerous pieces of equipment and high energy usage. What's more, it is estimated that by 2025 data centres will make up a third of the global energy consumption of the information and communications technology sector.
However, the industry is working together to deliver progress. Last year, a group of cloud and data centre operators in Europe signed the Climate Neutral Data Centre Pact, which commits them to become carbon neutral by 2030. To achieve this goal, they plan to use 100% renewable energy, improve water efficiency, reuse waste heat and establish a circular economy for repairing and recycling servers.
And in general, IaaS providers are looking at a series of measures to deliver significantly better environmental performance, including:
Replacing legacy technology – As data centre equipment gets older, it typically becomes less energy efficient and requires more power to run. With newer, more energy-efficient technologies available from manufacturers, many operators are choosing to upgrade their infrastructure to improve performance and save energy.
Investing in virtualisation - Virtualisation can help reduce the environmental impact of customers using a data centre facility by allowing multiple systems and functions to run on the same server and also combining multiple servers into one. This can also potentially reduce the need for on-site employees, allowing data centres to operate with less energy and at higher temperatures.
Switching to a power-on-demand model - Data centres are also reducing their power consumption by using power only when it is needed, an approach which can be optimised through continuous monitoring and analysis. Tools are also available to help data centre operators reclaim unused power and distribute it to other areas of the facility, further reducing their reliance on power generation.
Adopting the right mindset - Embracing the need for change is a key component of ensuring better and sustainable environmental performance over the long term. But this isn't just about financial commitment – progress can only be assured if technology infrastructure businesses show the leadership that's required. Don't forget, working hard to deliver change and business success are not mutually exclusive – indeed, data centre operators that don't fully address their environmental impact are likely to be left behind in a rapidly evolving market.