Core Scientific data centre potentially facing bankruptcy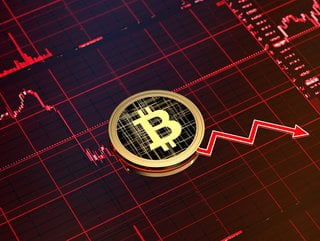 Core Scientific, the crypto mining data centre firm, is facing potential bankruptcy and could run out of funds as soon as the end of this year
In a recent filing with the SEC, Core Scientific revealed that it could become bankrupt by the end of this year.
Within the filing, Core Scientific said it will not pay its outstanding debts for October and November.
"The Board has decided that the company will not make payments coming due in late October and early November 2022 with respect to several of its equipment and other financings, including its two bridge promissory notes," stated Core Scientific, in the filing that announced the situation.
"Any such creditor actions may result in events of default under the company's other indebtedness agreements, including its two series of convertible notes due 2025, and the potential exercise of remedies by creditors under such agreements."
The factors underpinning the data centre closure
According to Core Scientific, it has been "severely impacted" by the ongoing decrease in global Bitcoin prices.
This situation has been further exacerbated by the rising cost of electricity, and the rise of the bitcoin network hash rate.
The future for Core Scientific
If Core Scientific's creditors do decide to take action, this could take the form of suing for non-payment.
In the filing, Core Scientific said that it is currently "exploring a number of potential strategic alternatives" to improve liquidity. This includes raising further capital, restructuring its capital structure, and enlisting strategic advisers.
"In the event of a bankruptcy proceeding or insolvency, or restructuring of our capital structure, holders of the company's common stock could suffer a total loss of their investment," the company commented.
"Given the uncertainty regarding the company's financial condition, substantial doubt exists about the company's ability to continue as a going concern for a reasonable period of time."
In a similar story, the crypto mining data centre firm Compute North also filed for bankruptcy in September this year. When this occurred, Compute North owed around $500mn to a minimum of 200 creditors.