Cynozure's IMPACT connects not-for-profits with data experts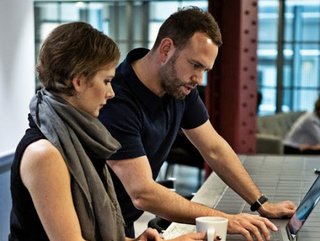 Cynozure has created a new 'IMPACT' initiative, which connects not-for-profit organisations with data experts, to help them operate more efficiently
Cynozure has just announced the development of its new initiative, named 'IMPACT'.
The initiative is designed to help charities and not-for-profits quickly establish connections with data leaders at other organisations. That way, these companies will have immediate access to data support.
The idea behind IMPACT - how Cynozure is helping charities utilise their data
Through the IMPACT platform, industry experts will be able to share their insights with the not-for-profits, helping them to better understand and utilise their data. And, in so doing, they will be able to increase donations, improve business efficiencies and make better use of resources across the board.
A great example of this comes from one of the first charities to get involved in the initiative. Back Up, a spinal cord injury charity, has just been connected with data experts at Knight Frank through the portal. Now, the Back Up team is receiving pro-bono training and support from Knight Frank, to help the charity make better use of its data.
"Having the support and advice of the Knight Frank team is invaluable. In the short term, it will help us to make data informed decisions much quicker thanks to the clarity that the new approaches provide. Longer term, the training we're receiving will build confidence and data literacy within the team so we can continue to grow the charity well into the future and transform the lives of everyone affected by spinal cord injury," said Kevin Filby, the Director of Services at Back Up.
"Providing hands on support to Back Up to help it improve its use and understanding of its data has been incredibly fulfilling, both for myself and my team," added Simon Hayter, Partner and Group Head of Data at Knight Frank.
"Back Up was brilliant to work with, and the open and collaborative nature of the relationship was a key contributor to the success of the project. Initiatives like IMPACT are so important when it comes to democratising access to guidance and advice around data."
IMPACT's community of data leaders and professionals will be able to support not-for-profit organisations to tackle a wide variety of data challenges, including shaping data strategy, solving data management problems, and building dashboards and data science products, for example.
Alongside the obvious benefits that this will bring to charities, the platform will also help data community specialists to easily and effectively contribute their skills in a meaningful way.
"We truly believe that the positive and open use of data can create a better future for all. But it is not a level playing field and some organisations - particularly not-for-profit organisations - find it harder to access and benefit from expert advice than others," added Jason Foster, CEO and Founder of Cynozure.
"IMPACT seeks to change this by creating a platform through which data experts, Cynozure included, can contribute their skills, experience and passion in a meaningful way that will drive tangible, positive change."
To keep expanding the scale and outreach of IMPACT, Cynozure is working closely with the industry body DataKind UK.
About Cynozure
Cynozure is a data consultancy company, founded in 2016. It has recently been ranked as 45th of the Sunday Times's Top 100 Britain's fastest-growing private companies in 2022.