CyrusOne plans 90MW UK data centre in Iver, near London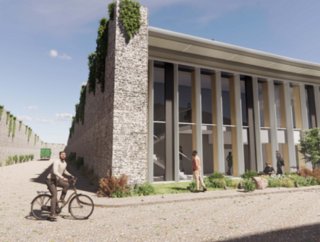 CyrusOne is planning a new data centre build, to be located in Iver. Due to its close proximity to London, the region is increasingly gaining interest
CyrusOne's latest data centre site proposal is set to be located in Iver Heath, in the UK.
The 'Iver Heath Data Park' project will include a new hyperscale data centre, plus a training centre, an on-site substation, and the associated infrastructure.
The details of CyrusOne's newest UK data centre
The development plans will see data centre facilities of up to 678,000 sqft, situated in a 16.59 hectare plot of land.
The site will comprise 10 data halls, and have a capacity of around 90 MW.
Its new training centre will be used to provide 'specialist data centre equipment to facilitate training in partnership with local education providers.'
Within the filings issued to the region's local council, it was outlined that the site would "help meet the pressing need for further capacity within the Buckinghamshire area and more widely."
Interestingly, although Iver is far from a major data centre development region, companies are increasingly utilising its advantageous location. It has a close proximity to Slough and Hayes. In fact, Amazon and Segro are both currently planning to develop new data centres in Iver.
Adopting a sustainability-led approach to the data centre construction
The project's lead architect, Apt, has detailed the green initiatives that will feature in the site build.
For instance, the new data centre will be built into the existing landscape, and will feature a green roof, which is designed to help the facility blend into its surroundings. Solar panels will also be installed across the site.
Alongside this, Apt plans to add an 'Edible Landscape' orchard to the area surrounding the site, so that walkers on the public pathways can help themselves to the produce. Apt says that the fruit species in the orchard will include native apples, pears, cherries and Cobnut.