Data Centre LIVE: Data Centres & The Impact of Generative AI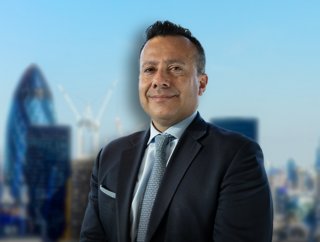 Michael Ortiz CEO Layer 9
Speaking at Data Centre LIVE (May 17, 2023), Michael Ortiz, CEO at Layer 9 Data Centers discusses the impact of generative AI on the data centre industry
Taking the virtual world by storm, Data Centre Magazine debuted its first virtual LIVE event on May 17th 2023.
Throughout the day, speakers delivered live keynote speeches, engaging panel discussions, and live Q&A sessions around the world offering the chance for viewers to interact with the biggest names in the industry.
Across the day, Michael Ortiz, CEO at Layer 9 Data Centers took to the virtual stage to discuss the impact of generative AI on the data centre industry.
The impact of generative AI on the data centre industry
Gaining significant attention in recent years, generative artificial intelligence (generative AI or GAI) is a type of artificial intelligence technology that can produce content including text, imagery, audio, and synthetic data.
While the concept isn't brand new - being introduced in the 1960s in chatbots - it was not until 2014 with the introduction of generative adversarial networks (GANs) that GAI could create convincing images, videos, and audio for real people.
Despite the benefits, GAI poses new challenges for data centres, particularly in the form of increased processing power and electricity consumption.
In his keynote, Michael Ortiz, CEO at Layer 9 Data Centers discusses this technology and how the increased demand for data centre capacity and electricity will undoubtedly impact the data center market in Latin America.
Who is Michael Ortiz?
With a career spanning more than 20 years, Michael Ortiz leads publicly traded companies across various platforms associated with Datacenter, Cloud, Hybrid Cloud, and Multi-Cloud deployments touching the United States, Canada, and Latin America.
Currently, Ortiz is the Chief Executive Officer (CEO) and Co-Founder of Layer 9 Data Centers bringing 13 years of experience driving solutions in the hyperscale data centre sector.
Prior to Layer 9 Data Centers, Ortiz held various positions in portfolio management and site selection leadership for Digital Realty and DuPont Fabros Technology. Ortiz has also previously worked for Equity Office Properties, Banks of JP Morgan, and Mitsubishi Tokyo Financial Group.
To watch more of Data Centre LIVE on-demand, subscribe to Data Centre Magazine's YouTube Channel.