Data Centre Magazine: Celebrations as we mark 3rd birthday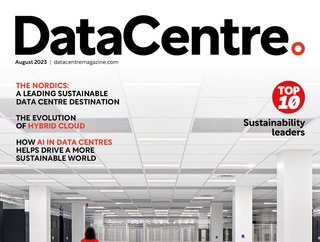 Data Centre Magazine August 2023
As we mark Data Centre Magazine's birthday this week, we reflect on our highlights over the last three years and take a deep dive into the past 12 months
Yet another year has gone by and this week we celebrate Data Centre Magazine's third birthday.
Last year we remarked how much the industry has grown since our inception, and that sentiment remains today, as technological strides allow the industry's progress to continue to exponentially snowball.
In commemoration of the data centre industry's sustainability pledges and progress, technological innovation and booming expansion, we look back on the last three years by sharing our favourite content from the last 12 months - including stellar interviews, eye-catching magazine front covers and celebrations of the industry's best.
Our top articles
We explore the reports that have performed the most successfully over the last year at Data Centre Magazine.
The world's top 10 data centre REITs
Data centres represent some of the most successful real estate investment trust (REIT) companies in the world. And, thanks to the industry's long-term boom, a great favourite amongst investors. With the data centre automation market's CAGR set at over 21% from 2021 to 2030 - at which point it will be worth $32.5 billion - it's a great time for data centre REITs as the demand for new data centre locations become more pressing.
Read the full article here.
Top 10 cloud infrastructure providers
Cloud technology allows organisations to scale and adapt at speed. Cloud computing, for example, provides flexibility, data recovery and requires minimal maintenance. This article lists the top 10 providers of cloud services delivered to companies and customers over the internet, including AWS, Google, and IBM
Read the full article here.
Top 10 countries with the most data centres
With digital transformation, cloud adoption and hybrid working are just a few of the many reasons why the industry is growing at a rapid pace, we ranked the top 10 countries with the most data centres.
Read the full article here.
The top 10 data centre colocation companies
With the data centre industry established as the beating heart of the digital world, masses of new projects have started to meet nigh-insurmountable demand. As cloud adoption, high-density computing, and colocation find themselves in greater demand, here are the top 10 companies offering colocation services worldwide.
Read the full article here.
Top 10 data centres using green energy
And with the world's data demands rising, as does the need for their services. Some reports predict that data centre energy usage will quadruple by 2030, placing the need for green energy at the top of the industry's priority list. As sustainable energy usage becomes instrumental in future-proofing the world's data centres, we take a look at the top 10 data centre companies using green energy.
Read the full article here.
Energy efficiency predictions for data centres in 2023
According to predictions by Vertiv, managing data centres' consumption and carbon footprint will drive trends toward regulation and standardisation in 2023. Trends identified by Vertiv's experts for 2023 ahead of the new year include data centres facing increasing regulation, 5G meets the metaverse at the edge, and diesel generators seeing real competition.
Read the full article here.
Our trailblazers
Our lifetime of achievement segment - previously known as trailblazer - celebrates industry professionals forging a pioneering path in the industry, setting exemplary examples for others and making the telecommunications sector a better place.
October 2022 - Susanna Kass, Co-Founder of InfraPrime and Energy Fellow at Stanford University
Susanna Kass is a renowned Cloud Sustainability Executive and Clean Energy Advisor who is driving higher ESG standards across the industry.
As the Co-Founder of InfraPrime, Kass has enabled countless organisations to achieve their goals of carbon neutrality and also works to inspire the next generation of data centre sustainability leaders.
As part of her role as an Energy Fellow at Stanford University, Kass collaborates with the Civil, Environmental, Mechanical, Electrical and Computer Science Engineer Masters students to instil a holistic understanding of metastructures, and create sustainability-driven projects that promote 24/7 clean energy and deliver net-zero results.
As a cloud sustainability thought leader, Kass is a member of Climate 50 World's Top Most Influential Climate Leaders in Data Centers and Cloud, has worked across 17 countries, has been named a Top 50 Climate Change Leader, Top 50 Women Leaders in SF, Power 100 Women in Sustainability, and is a Charles Rudd Distinguished Lecturer.
Read more about Kass from page 18 in October's Data Centre Magazine here.
December 2022 - Carolyn Harrington, Chief Operating and Marketing Officer at Space DC
In her role at Space DC, Harrington drives the company's business strategy at large, overseeing the maintenance, operation, security and overall operations at the company's data centre sites.
Few in the industry have Harrington's unique level of experience in launching, directing and fuelling the growth of startups. Boasting more than two decades' worth of management experience, she has an extensive background in growing and establishing companies.
Since Space DC's foundation in 2019, she has built up the company's brand reputation to the point where it is now recognised across the industry as a sustainability pioneer, at the forefront of data centre technologies.
Read more about Harrington from page 18 in December's Data Centre Magazine here.
February 2023 - Karin Jones, Director of Business Applications GTM at Microsoft South Africa
Karin Jones has primarily occupied management positions at Microsoft for the past two decades. During this time, she held a wide variety of roles, including rising from a Service Delivery Manager to Services Sales Lead and Modern Workplace Business Group Lead, before her current role as Director of Business Applications GTM.
As a key decision-maker for Microsoft South Africa's expansion plans, Jones' work is critical in driving cloud adoption and improved connectivity across this largely underserved region.
Read more about Jones from page 14 in February's Data Centre Magazine here.
April 2023 - Bill Kleyman, Board Member and Investor at Neu.ro
"I love technology. And not just the cool aspects of a new gadget; I love empowering people and changing lives," Kleyman says.
A Board Member and Investor at Neu.ro, Chair of AFCOM Data Center World Program, and Advisory Council Member and Millenials/Gen-Z Group Chairperson for Infrastructure Masons, Kletman also lectures at the USC School of Engineering and at the iMasons Graduate Capstone Programs, alongside his work as a freelance analyst, advisor, speaker, and author.
Onalytica ranked him as 16th in its global review of the top 100 most influential individuals in the cloud landscape, and 4th in a study examining the industry's top Data Security Experts.
Read more about Kleyman from page 18 in April's Data Centre Magazine here.
June 2023 - Laura Ortman, CEO of Cologix
Appointed as Cologix's new CEO in 2022 by the company's Board of Directors, Ortman's career encompasses more than 25 years of experience in technology. Ortman has held executive leadership positions with some of the industry's largest names, including Equinix and VMware, where she worked for over eight years, rising the ranks from a Senior Support Manager for Global Support Services for the Americas to the VP and General Manager for Cloud Services & Executive Global Services.
She is Cologiz's first ever female CEO.
Read more about Ortman from page 20 in June's Data Centre Magazine here.
August 2023 - Lex Coors, Chief Datacenter Technology & Engineering Officer at Digital Realty and Interxion
With a career spanning more than 30 years, Lex Coors - in his roles at Interxion and Digital Realty - has supervised the design and build of more than 70 data centres, as well as developed 600,000 m2 of gross space.
Both inside and outside of his day to day job, Coors in his leading roles has been integral in the advancement of sustainability initiatives.
In appreciation of his efforts, Coors has been awarded iMasons' Technology Champion award, which showcases and amplifies the outstanding contributions of leaders in the digital infrastructure industry, who have led by example, achieving tangible and sustained results.
Read more about Coors from page 22 in August's Data Centre Magazine here.
Our covers
October 2022​​​​​​​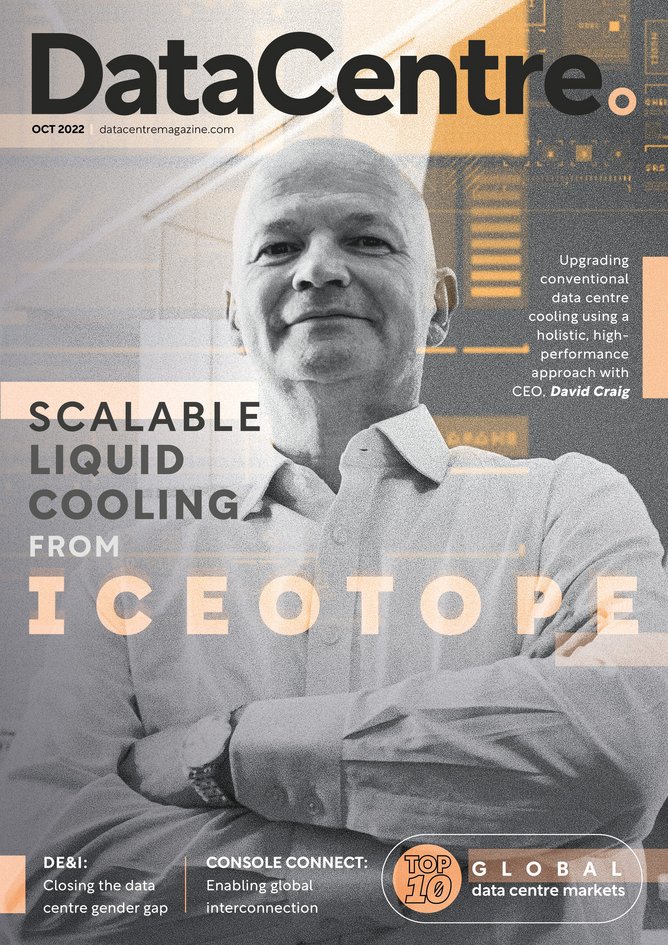 Data Centre Magazine October 2022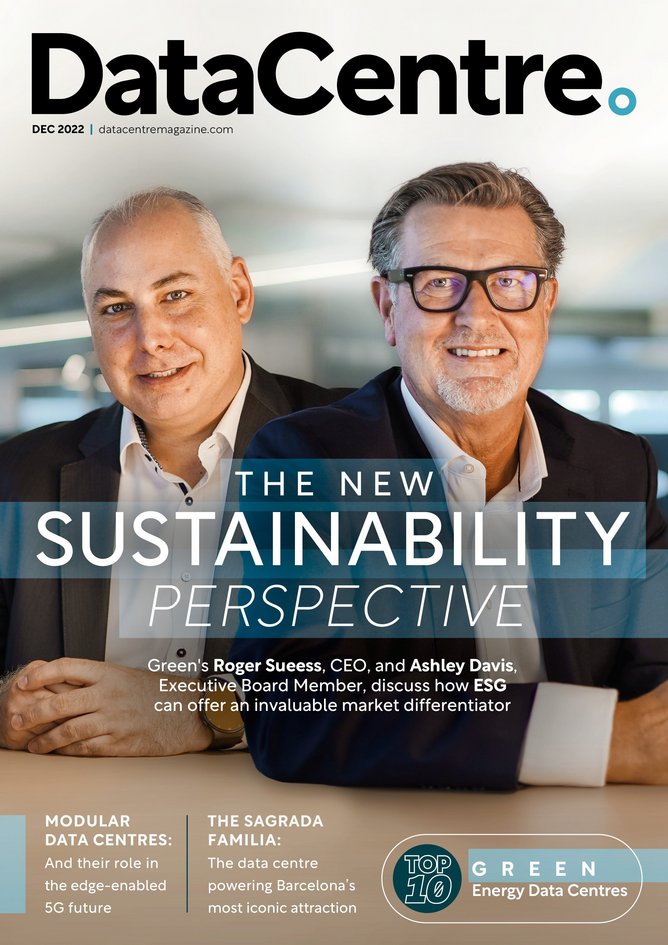 Data Centre Magazine December 2022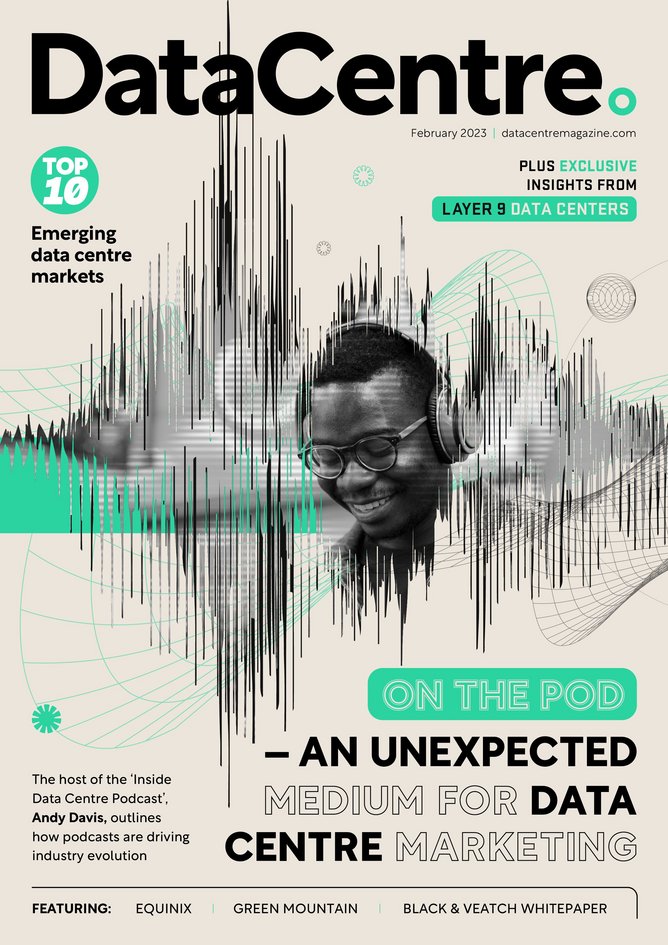 Data Centre Magazine February 2023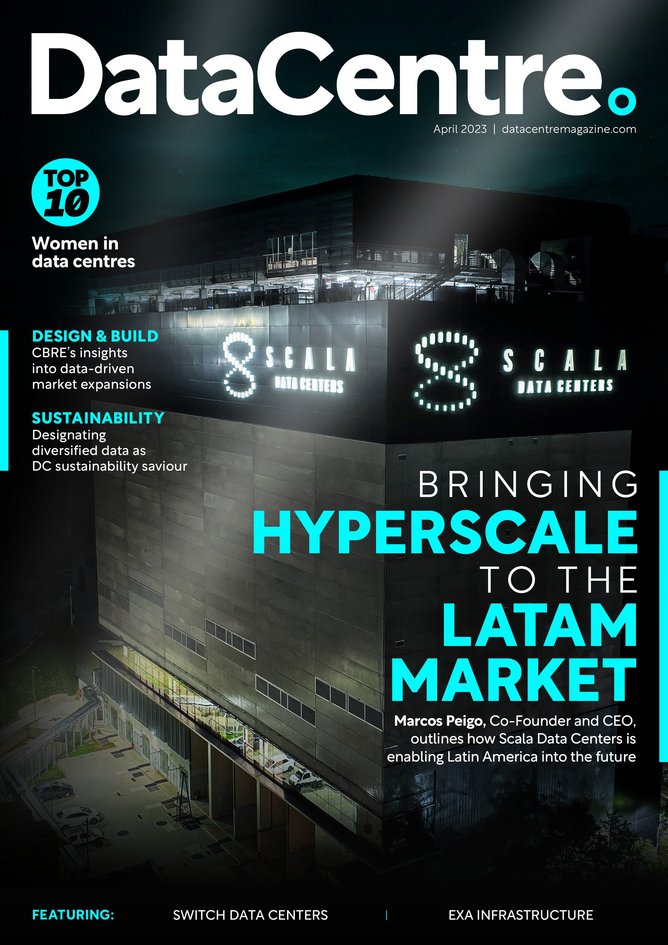 Data Centre Magazine April 2023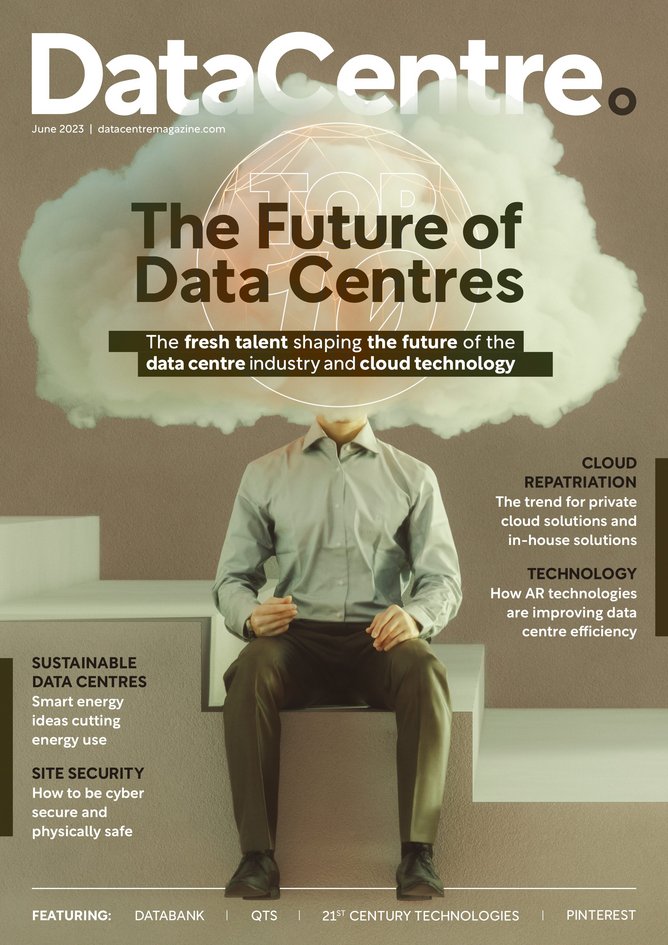 Data Centre Magazine June 2023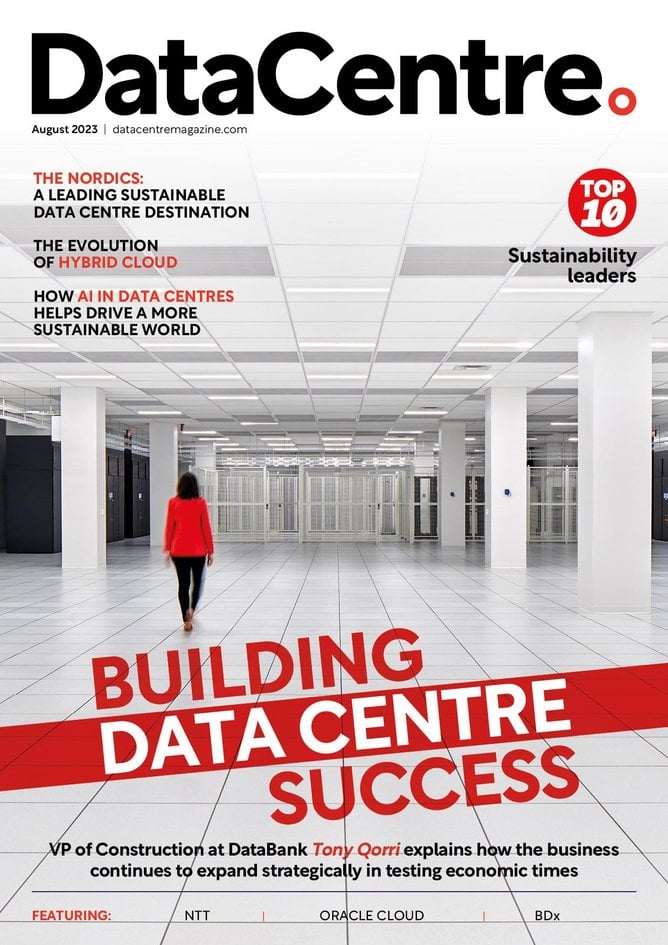 Data Centre Magazine August 2023
******
For more insights into the world of Data Centre - check out the latest edition of Data Centre Magazine and be sure to follow us on LinkedIn & Twitter.
Other magazines that may be of interest - Mobile Magazine.
Please also check out our upcoming event - Cloud and 5G LIVE on October 11 and 12 2023.
******
BizClik is a global provider of B2B digital media platforms that cover Executive Communities for CEOs, CFOs, CMOs, Sustainability leaders, Procurement & Supply Chain leaders, Technology & AI leaders, Cyber leaders, FinTech & InsurTech leaders as well as covering industries such as Manufacturing, Mining, Energy, EV, Construction, Healthcare and Food.
BizClik – based in London, Dubai, and New York – offers services such as content creation, advertising & sponsorship solutions, webinars & events.