Data Centre news roundup: growth, acquisitions and launches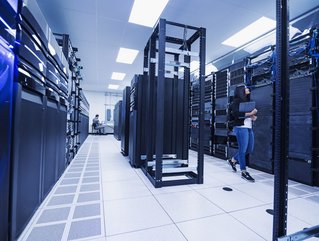 This week at Data Centre Magazine, we saw new FLAP market predictions, DigitalBridge step into the APAC market, and Snowflake announces major launch
Europe's colocation data centre market set to reach $11.8bn
According to new Arizton research, the European data centre market was valued at $5 billion in 2021, but is set to increase by 50% in just six years
This comes after the European data centre market is predicted to achieve record investments of $65.7bn by 2027.
According to the report, the main factors driving this market growth include increasing bandwidth requirements, cloud adoption, AI, IoT, big data, and data centre consolidation.
DigitalBridge acquires Malaysian data centre firm AIMS DC
DigitalBridge has announced a major play into the APAC market, with the purchase of an ownership stake in the Malaysian hyperscaler AIMS DC.
DigitalBridge has now agreed a sale with Time dotCom, to purchase its stake in the data centre company. Within this deal, Time set the company's value at $699mn.
The deal is set to be completed in Q2 2023.
"DigitalBridge's expertise in investing, building, and operating data centres to the highest standards aligns perfectly with AIMS' next stage of development," commented Justin Chang, Managing Director and Head of Asia for DigitalBridge.
"AIMS is a leading operator in the region poised for significant growth, with a strong management team, a robust development pipeline and considerable expansion capacity. This is a terrific platform for DigitalBridge, and we are excited to partner with TDC [Time dotCom], which has a long heritage of building connectivity-linked businesses across Southeast Asia."
Snowflake announces UK Microsoft Azure general availability
Snowflake, a data cloud company, has announced its general availability on Microsoft Azure in the UK.
This cloud-native platform comprises a range of business intelligence capabilities, including applications, cybersecurity, collaboration, data warehousing, data lake, data engineering, data science and ML.
This expansion has been driven by high customer demand for local data residency, from both the UK's private and public sectors.