DC Blox starts new Myrtle Beach Cable Landing Station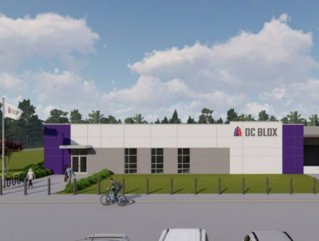 DC Blox has now broken ground on its new Myrtle Beach Cable Landing Station, which will be configured for a maximum of five 24-fibre pair subsea cables
The American data centre giant DC Blox has commenced work on its new Myrtle Beach Cable Landing Station, located in South Carolina.
Alongside this, DC Blox is also constructing a new dark fibre route, which will link Myrtle Beach with the region's connectivity hub of Atlanta.
The scope of DC Blox's new subsea fibre project
The 15MW facility will connect to five pre-positioned subsea bore pipes. And, when complete, it will be configured for a maximum of 24-fibre pair subsea cables.
The Cable Landing Station is set to be ready for use by the second quarter of 2023. The fibre route will take slightly longer to complete, but is due to be finished in the first quarter of 2024.
At almost 500 miles long, DC Blox's dark fibre route will be the first high-capacity fibre path running from the east to west of America (connecting South Carolina through to Georgia).
In fact, Myrtle Beach does not currently have any cable landing stations established there. But, DC Blox and Google (with its Firmina cable) are both set to change this in the very near future.
"As digital transformation drives the growth of cloud, distributed infrastructure, and next-generation applications, DC Blox is positioning itself as a leader in offering worldwide connectivity," commented South Carolina Governor Henry McMaster.
"Today, we celebrate their presence in our state and look forward to the positive impact they will have in Horry County and across South Carolina."
This will be DC Blox's second location in South Carolina, following the Greenville facility (which opened in January earlier this year).
"We are celebrating the groundbreaking of the new Myrtle Beach cable landing station and the highly anticipated East-West dark fibre route across the Southeast. We thank all of our partners and local government officials who are helping to drive the development of this digital infrastructure across the region," said Jeff Uphues, CEO of DC Blox.
"The rapid growth we are seeing in cities across the Southeast demand state-of-the-art digital infrastructure to enable local businesses and communities to stay connected, communicate, compete, and thrive in the global economy."