Digital Realty announces fourth data centre in Greece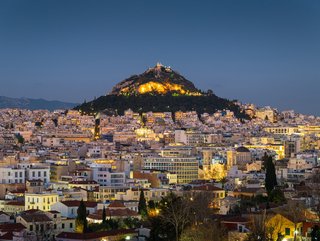 Lamda Hellix - the Greek branch of Digital Realty - announces plans to build a new Athens site. This will be the company's fourth data centre in Greece
Lamda Hellix - which is set to complete a company rebrand, to come under the Digital Realty brand - is continuing at its rapid pace of growth, with the announcement of the fourth site in its expanding Greek data centre portfolio.
"Since the acquisition of Lamda Hellix by Digital Realty, we have committed significant resources towards integrating our systems, processes, and procedures, and we are extremely happy to now be able to rebrand to Digital Realty and focus on the common purpose that has solidified Digital Realty's presence worldwide: to help foster a unified global company whose mission it is to bring companies and data together, in bold new ways, to power the innovation determining our future," commented Apostolos Kakkos, Chairman and CEO of Lamda Hellix.
The details of the new data centre, and Digital Realty's ongoing regional growth
Lamda Hellix has announced plans to begin construction on a fourth data centre, to be located in Athens.
The company's existing Athens campus consists of two carrier-neutral data centres, and offers a total capacity of 22MW capacity.
Lamda Hellix is making major investments in its presence in the Athens market, as it is currently developing two more data centres to add to this site.
ATH3 - the third facility - is under construction, and the company aims to have it completed and operational by March 2023. Initially, the target was for the facility to be live by the end of 2022, but the project has been delayed slightly.
ATH4 - the fourth campus - is set to deliver an extra 6.8MW of capacity to the growing campus. Upon completion, this site is anticipated to achieve the status of Greece's largest data centre.
This latest build is expected to be complete in 2024.
When the entire build is complete, all four facilities will be connected, and Lamda Hellix will assert itself as one of the leaders in Greece's data centre industry.
"These new facilities will add needed capacity and further strengthen the connected data communities that have developed in our data centres. Our continued investment in Greece will provide critical infrastructure for the country, which is necessary for the acceleration of cloud and content providers' entrance into the market, and which further contributes to digital transformation and economic growth," Kakkos stated, commenting on the expansion announcement.
"Digital Realty is pleased to be expanding its presence in Greece, with ATH3 and ATH4 playing an important role in meeting the increasing demand for carrier-neutral data centre capacity in this market. It's an important part of Digital Realty's integrated Mediterranean strategy, which will enable customers to build new network routes with lower latencies to Eastern Europe and Northern Africa," added Bill Stein, CEO of Digital Realty.