Digital Realty reaches 1GW of certified sustainable capacity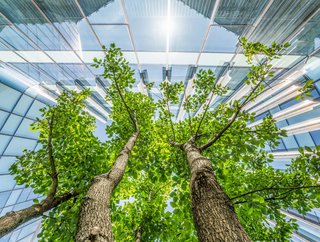 Digital Realty is the first data centre operator to reach 1GW of sustainable IT capacity, in-line with Sustainable Building Certification requirements
Digital Realty has announced that it has now reached 1GW of certified sustainable IT capacity - the first data centre operator in the world to successfully do so.
Alongside this milestone, which was published in the company's 4th annual ESG report, Digital Realty also achieved a global 64% renewable energy coverage - a 14% increase from last year.
"The climate crisis, sustainability, diversity, equity and inclusion are some of the most critical issues facing society today," comments Aaron Binkley, the VP of Sustainability at Digital Realty.
"Solving them requires more ambitious thinking and radical action from governments, businesses, and consumers. For example, harnessing the power of data can help us innovate and scale the technologies required to deliver a sustainable environment for future generations."
"As data centres have become the central nervous system of the global digital economy, we have a responsibility to act. We're proud of the work we're doing in this area, but know we need to go further, push the boundaries, and accelerate our efforts across the ESG agenda."
Digital Realty's 2021 Environmental, Social and Governance report
As is outlined within the report, Digital Realty has added six new green building certifications in the U.S., U.K., and Japan.
Across its U.S. colocation and Europe portfolios, Digital Realty has achieved a 100% renewable energy coverage. And, in France, its portfolio is carbon neutral.
The company currently has 34 certified data centres under the US Environmental Protection Agency's (EPA) Energy Star Certification programme, (representing 67% of Digital Realty's American portfolio).
In 2021, Digital Realty expanded its renewable portfolio. The company added 118 MW of solar and wind power to its green energy grid, to support the energy requirements of its data centres in Georgia and Texas. This brings the total of US solar and wind energy under contract to 910 MW.
In fact, Digital Realty received the 2021 EPA Energy Star Partner of the Year, Sustained Excellence Award for its energy efficient building initiatives.
In terms of Digital Realty's carbon reduction targets, the company achieved a 42% reduction in its Scope 1 and 2 (direct and indirect) emissions, and an 11% reduction in Scope 3 (indirect emissions within the company's extended value chain).
In 2021, Digital Realty also completed the issuance of two additional green bonds, bringing its total green bond value to more than $6 billion since 2015.
About Digital Realty
Digital Realty is a digital transformation company, and the largest global provider of cloud- and carrier-neutral data centres, colocation and interconnection solutions.