DigitalBridge acquires Malaysian data centre firm AIMS DC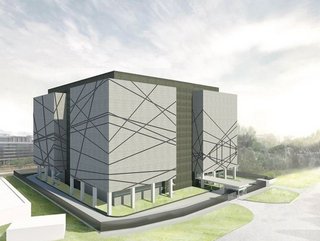 DigitalBridge has announced the acquisition of an ownership stake in the data centre company AIMS DC, after confirming an agreed sale with Time dotCom
DigitalBridge has announced a major play into the APAC market, with the purchase of an ownership stake in the Malaysian hyperscaler AIMS DC.
DigitalBridge moves into the APAC data centre market, with major acquisition
DigitalBridge has now agreed a sale with Time dotCom, to purchase its stake in the data centre company. Within this deal, Time set the company's value at $699mn.
The deal is set to be completed in Q2 2023.
"DigitalBridge's expertise in investing, building, and operating data centres to the highest standards aligns perfectly with AIMS' next stage of development," commented Justin Chang, Managing Director and Head of Asia for DigitalBridge.
"AIMS is a leading operator in the region poised for significant growth, with a strong management team, a robust development pipeline and considerable expansion capacity. This is a terrific platform for DigitalBridge, and we are excited to partner with TDC [Time dotCom], which has a long heritage of building connectivity-linked businesses across Southeast Asia."
"We believe that DigitalBridge is the right partner as they are committed to building on AIMS' heritage and [capitalising] on its strengths. We see this as a true partnership that will allow us to tap on their global experience in other markets," added Afzal Abdul Rahim, Commander-in-Chief of Time.
Alongside this purchase, DigitalBridge has also revealed its wider plans to form a new edge data centre platform.
The platform will focus on the high-growth markets in Southeast Asia, with AIMS DC's sites in Malaysia, Thailand and planned projects in Vietnam providing critical additions to this planned growth.