Eaton's xModular approach to data centre power
By Charlie Steer-Stephenson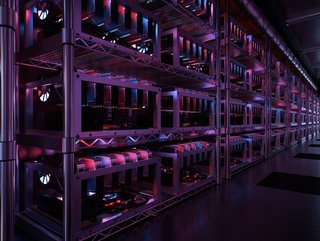 Power management company, Eaton, has announced its latest innovation, with a new xModular approach to delivering data centre power
Eaton's new xModular system promises to improve the deployment, operation and sustainability of data centre power. xModular provides a simple, flexible, and factory-tested way of delivering electrical power, to meet increasingly diverse client requirements.
"Increasingly, the economy is a digital economy. As such, the need for facilities to house compute and digital infrastructure is growing tremendously. Whether this is a data centre, on premise IT or a telecommunication network, all are facing the need for a more economic, faster, resilient, and safe way to house digital equipment. The xModular system and go-to-market strategy address this need regardless of application or customer type", says Karina Rigby, President of Critical Systems, Electrical Sector at Eaton.
Offering a sustainable and easily implemented power solution
The Eaton EnergyAwareTM UPS allows xModular data centres' electrical systems to work as a Distributed Energy Resource (DER). This is a major development in the sustainability of data centre power infrastructure, because it means the system can return services to the grid operator and de-risk the use of renewables. Instead of just demanding power, data centres are able to support the grid and be reimbursed in energy return.
The xModular system's multiple designs offer a simple solution, designed to massively cut construction time, while also improving customer experience, through high quality engineering and flexible commissioning.
"Rather than being locked into one design or face the cost associated with bespoke solutions, xModular has multiple designs covering multiple applications and geographies. This makes it unique in the marketplace, delivering much-needed flexibility to clients" says Ciarán Forde, Data Centre Market Segment Manager at Eaton.