EdgeConneX raises $1.7bn to support sustainability strategy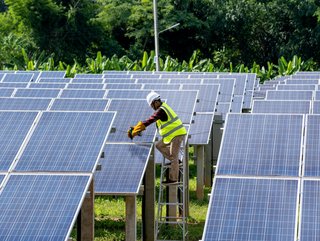 EdgeConneX has successfully secured $1.7bn in sustainability funding. This will ensure, as the company grows, its ESG commitments are consistently met
As part of the sustainability funding, EdgeConneX has received its first securitisation and multi-currency term loan ("ESG Term Loan").
This sum will enable EdgeConneX to continue on its current growth trajectory, while still adhering to its current ESG goals and 'Customers, People, Planet' core values.
EdgeConneX's pioneering sustainability initiatives
The funding drive is the latest part of EdgeConneX's sustainability strategy, which involves deploying renewable energy solutions and reducing its carbon footprint across its global data centre network.
For instance, in May 2022, EdgeConneX partnered with Adani to form AdaniConneX and upgrade India's digital infrastructure. The new data centre site offers 25GW renewable energy capabilities. This means that, right from day one, the site has the capacity to use 100% renewable energy.
At company scale, EdgeConneX aims to reach carbon-neutral, water-neutral and waste-neutral status by 2030. Alongside this, its goal is to introduce 100% renewable energy across its entire data centre platform by the same year.
"This new financing affords the company high flexibility to not only invest in our core infrastructure in a sustainability-minded way but also to support our high growth customers that need green, sustainability-linked solutions hyper-locally and at hyperscale globally," commented Joe Harar, the CFO of EdgeConneX.
About EdgeConneX
EdgeConneX is a global data centre provider, offering high-powered and purpose-built solutions, including Edge, Far Edge, Hyperscale, and Edge Cable Landing Stations services.
Across the world, EdgeConneX's services can be made to cater to a huge variety of industries, including Content, Cloud, Networks, Gaming, Automotive, SaaS, IoT, HPC and Security, all while providing a sustainable, future-proof approach.