Equinix increases pace of Indian data centre market growth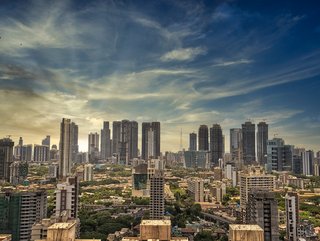 According to a recent statement made by Equinix, the company's growth in the Indian data centre market now significantly surpasses the global average
Equinix has revealed that its growth in the Indian data centre market has been significantly elevated in the last few years.
In fact, the pace of Equinix's Indian expansion is far faster than the global average for this market.
Equinix's planned expansion into the Indian data centre market
"An elevated growth rate in India is quite likely over the coming years as we expand into new markets and continue to invest in them", said Charles J Meyers, the Chief Executive Officer of Equinix, in a recent interview with India's Economic Times.
"India is a fast-growing market for us and one we think will be a big contributor to our overall growth".
Currently, India ranks as the world's 14th largest data centre market, with over 100 data centres. And, of its 240+ data centres, 51 of Equinix's sites are located in the Asia Pacific region.
But, Equinix is not the only company to recognise the potential of this growing market.
In fact, according to research conducted by Arizton, India's data centre market was valued at $4.35 billion in 2021. But, by 2027, this valuation is predicted to rise to $10.09 billion - a 132% increase in just six years.
Equinix's investment in Indian data centres
This statement comes after a series of big investments from Equinix.
In 2021, Equinix acquired GPX data centres. Then, the company pledged that it would invest $86 million into the expansion of its Mumbai market, with a third data centre scheduled to be built there, alongside another location planned in Chennai.
Alongside this, Equinix is also establishing an Indian IT Centre of Excellence, for which they will aim to hire 500 new people by the end of 2022.