Erich Sanchack named as new CEO of Salute Mission Critical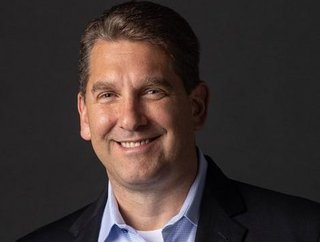 Erich Sanchack
Erich Sanchack - the former Chief Operating Officer of Digital Realty - has been appointed as Salute Mission Critical's new CEO
Erich Sanchack is a military veteran, who has been working at Digital Realty for the last five years. He joins Salute Mission Critical as the CEO, with one of his key aims being to bring fellow veterans into the industry.
This news comes shortly after Bill Stein, Digital Realty's former CEO, was fired from the company. As it stands, Digital Realty has not yet announced a replacement for the COO position.
The details of Salute's new CEO appointment
Sanchack will be replacing the Co-Founder Jason Okroy as Salute's CEO.
Salute has also announced that Okroy will become the company's Chief Customer and Strategy Officer.
"He is an outstanding example of the value the military community brings to our industry," commented Lee Kirby, the Chairman and other Co-Founder of Salute.
"Our commercial success allows us to particularly serve the military community, and underserved communities, in even more impactful ways."
"I am extremely excited to join the Salute Mission Critical team," added Sanchack.
"Salute's continued success is largely due to its global customer-centric solutions and the full spectrum of high-quality services. The impressive decade of year-over-year growth is a testament to the strength of the Salute team and their ability to deliver."
Before the CEO appointment, Sanchack spent five years working at Digital Realty, in the COO position. In January earlier this year, the company announced that Sanchack would leave the role - news which came just one month after Bill Stein left the company.
Sanchack has also held key positions at CenturyLink and Lockheed Martin, and is a former United States Marine Corps Officer.