Europe's colocation data centre market set to reach $11.8bn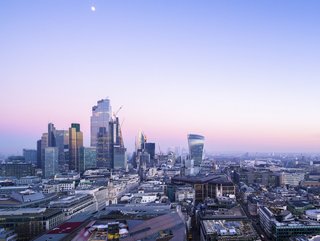 According to new Arizton research, the European data centre market was valued at $5 billion in 2021, but is set to increase by 50% in just six years
The new Europe Data Centre Power Market report, published by Arizton, revealed the extensive scope for growth within the region.
This comes after the European data centre market is predicted to achieve record investments of $65.7bn by 2027.
European data centre growth, and the driving factors
Currently, the market is dominated by colocation providers, with internet and cloud service providers representing the next largest market slice.
These companies are projected to achieve a 4.16% CAGR during the period of 2022-2027.
According to the report, the main factors driving this market growth include increasing bandwidth requirements, cloud adoption, AI, IoT, big data, and data centre consolidation.
Alongside this, the growth is being aided by major investments. In 2021 for example, investments in the European data centre market reached $7.25bn. In 2027, it is predicted that these investments will have increased to $10.68bn.
The leading markets in Europe come under the FLAP bracket, which comprises Frankfurt, London, Amsterdam and Paris. The region's secondary markets include Ireland, Italy, Spain, Sweden, Norway, Poland, and Austria, which are also expected to experience a significant rise in colocation demand.