Fighting Frost: data centre construction in Nordic winters
By Greger Ruud, Data Centre Specialist for Aggreko Nordics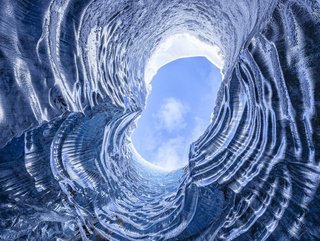 Greger Ruud, Data Centre Specialist for Aggreko Nordics, shares his guidance for data centre construction projects in these extreme conditions
With the Nordic region emerging as a popular location for data centre facilities construction, the winter months pose significant challenges with site working conditions and maintaining a controlled environment within server halls.
Greger Ruud, Data Centre Specialist for Aggreko Nordics, discusses the role of planning ahead with innovative procurement strategies to deal with the operational challenges posed to data centre construction over the coming months.
Growing global data demand has resulted in ongoing, significant investments in the construction and retrofitting of data centre facilities across Europe. Indeed, Data Centre Nordics 2022 to 2026, a recent report by Markets and Research, forecasts that data centre raised floor space will increase 73 percent worldwide by 2026. While businesses across Europe are clamouring to support the growth of this market, each region poses its own unique challenges. The weather continues to be a major factor to consider when developing data centre facilities across the Nordics, especially as the colder winter months approach.
The Nordics' suitability
The Nordics' climate and natural resources pose significant opportunities for contractors to optimise costs and increase energy efficiency. For instance, the colder temperatures offer opportunities for natural free cooling, unlike other regions across the continent. In support of this, Markets and Research's Nordics data centres report found the potential for growth in the region is a key determinant when attracting international investment. The reasoning behind the Nordics' rise as a booming market within the industry's expansion is clear to see – however, construction of highly regulated facilities in the region can pose significant operational challenges.
Winter conditions
While the northern European climate generally supports increased energy efficiency, the region will see temperatures of -15°C to -30°C over the coming winter months, meaning consultants and contractors must take steps to mitigate its impact. Aggreko's data centre report, Prepare for the Chill, explored how harsh winter weather across the region makes management of environmental conditions difficult and the actions that could be taken to mitigate these.
The nature of the highly technical and regulated industry means that small, on-site issues, caused by insufficient temperature and humidity controls, can snowball into wider disruption posing considerable logistical and financial consequences. In light of this, stakeholders must build an understanding of the unique challenges the Nordic climate creates and take the necessary precautions to mitigate against these potential difficulties.
Colder construction challenges
The colder temperatures flip the natural coolant benefits into the challenge of a potentially inadequate heating infrastructure both on the construction site and in server halls. Equipment for electrical and switch rooms tends to arrive at sites early in the construction process, and these must be kept above 20°C to prevent supplier warranties from being voided.
Additionally, when temperatures drop below 12°C workers must be equipped with specialist PPE, creating logistical issues that can slow down the installation of key parts such as infrastructure cabling. Extending the construction period due to diminished site productivity may lead to additional operational costs and financial penalties from missing important deadlines.
Moreover, the region is experiencing the highest levels of relative humidity in Europe, which can compound problems as condensation builds on equipment and freezes during the coldest periods. Further delays could then potentially follow to defrost installations or, worse still, the cold, dry air can cause electrostatic discharge that has the potential to corrupt data. Insufficient winter planning can ultimately leave sites subject to operational failures and unprotected from the financial repercussions – these costs affect the project's profitability.
The problems with permanence
Despite these concerns, dealing with problematic climate conditions largely remains a reactive issue for data centre construction stakeholders. However, in the face of potentially disruptive winters, comprehensive planning is essential to mitigate the associated risks. With this in mind, stakeholders should take steps to address concerns around temperature and humidity controls before breaking ground on new facilities. Yet, preparedness also relies on reliable equipment suppliers providing the first-rate solutions which data centre construction projects rely upon.
Global supply chain constraints across industry are however, causing frequent delays in the procurement of permanent power and temperature installations and causing knock-on effects that can prevent contractors from meeting stringent time schedules. Moreover, permanent equipment purchases for seasonal construction challenges will significantly eat into contractors' capex budgets, while only potentially being suitable for that winter's conditions, and may be over or under-specified for following seasons.
Permanent equipment solutions are ultimately ill-suited to overcome the winter construction challenges. To protect projects from construction delays and prevent unnecessary financial expenditure, contractors must consider alternative and innovative procurement strategies.
Temporary supplier solutions
The different seasonal challenges faced by the Nordic data centre construction requires a more dynamic approach to temperature control solutions that may not be compatible with purchasing permanent installations. By ensuring offerings are engineered to overcome the specific complexities of individual projects, temporary power suppliers can provide equipment which meet the stringent temperature and humidity regulations and work against potentially detrimental on-site disruptions.
While temporary providers can supply equipment in a quick turn-around, this should form part of a broader, proactive contingency strategy to mitigate the costs of disruption. Suppliers must be experienced at locating potential facility disturbances and be positioned to support contractors in preventing disruptions that will cause financial and organisational repercussions. While permanent suppliers often struggle to deliver equipment within project schedules, Aggreko is well-placed to provide data centre facilities with temporary power and temperature solutions across the region, with depots in Stockholm, Stavanger and Malmö.
Suppliers must also strive to support contractors when conducting load testing, particularly on electrical infrastructure. Working alongside contractors, Aggreko provides an example to suppliers across industry by offering assessments of the equipment used during data centre construction. The company also simulates heat loads on projects to determine how temperature control will affect power demand on site. While predicting the weather is impossible, covering all eventualities is not.
Moreover, hired solutions can help improve the sustainability of energy-intensive equipment by continually updating fleets to include more energy-efficient models. For instance, if industrial fire heaters are a requirement, these can be powered with hydrotreated vegetable oil (HVO), a greener fuel that can replace diesel in existing units.
Tackling the issue
The expansion of data centre facilities across the Nordics has been fuelled by the region's low-cost renewable energy and natural cooling abilities. The harsh winter climate, however, with frosty temperatures and humid environments, means challenges are only round the corner for construction contractors.
Nonetheless, comprehensive planning, supported by experienced and well-equipped suppliers can protect against disastrous consequences and support the growth of a booming and prosperous industry.