Flexential launches hybrid options for FlexAnywhereTM
Flexential has announced the launch of new hybrid IT options for its National FlexAnywhereTM platform, including high-performance hybrid cloud capabilities
Flexential - a provider of data centre colocation, cloud and connectivity services - has announced a new enhancement for its Flexential cloud service.
The announcement revealed that three additional data centres - located in Charlotte, Nashville and Louisville - have now been enabled, in the company's latest expansion of its low-latency hybrid cloud capabilities.
This brings the number of enabled data centres in the Flexential portfolio to ten locations.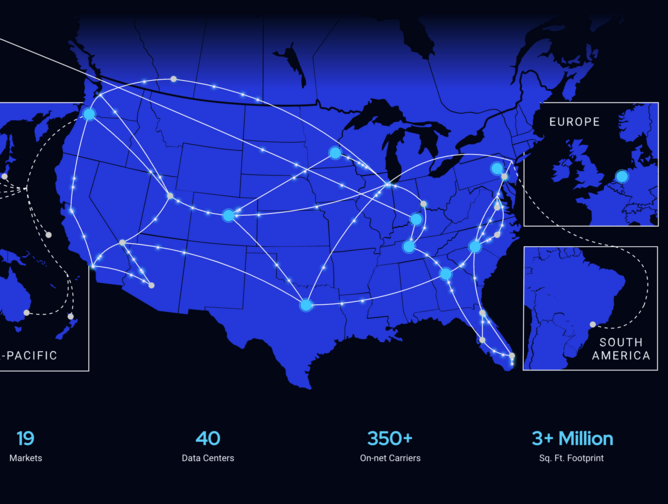 Using cloud technologies to deliver improved user experience, and support emerging technologies
Through the new market expansion, Flexential Cloud will be able to offer an improved user experience, through enhanced network performance and decreased latency across its workloads and applications.
The cloud enablement expansion allows users to extend applications and workloads beyond on-premises data centres and into the hybrid cloud deployments, available on the national FlexAnywhereTM footprint.
Plus, this will allow the platform to reach a broader base of end-users.
"In this rapidly evolving, digital-first technology landscape, it's critical that we support our customers' ability to deliver superior application performance and position them for success in the market," said Ryan Mallory, Chief Operating Officer, Flexential.
"This expansion is just one example of Flexential's commitment to partner with customers to ensure their IT infrastructure meets their unique business needs and enables them to manage mission-critical workloads efficiently and effectively."
This improved application performance and decreased latency will be key in supporting the emergence of new data-driven technologies, including AI, ML, autonomous vehicles, and the future smart cities.
Within the feature announcement, GeriMed, a leading provider of pharmaceutical technology solutions, outlined how it is using Flexential's Hosted Private Cloud.
"To deliver these services and tools to our customers, GeriMed must have a reliable, scalable and cost-effective IT infrastructure. Flexential has proven itself as our valued hybrid IT partner," commented Karen Sims, VP of IT Services and Data Management at GeriMed.
"We're excited to see the potential that Flexential's new cloud capabilities in Louisville will open up to support our continued growth."