Gender divide increases in data and analytics sectors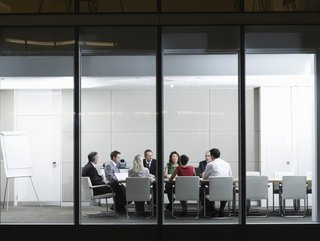 A new report reveals that DE&I standards decrease as seniority rises, resulting in an increasing gender divide across the data and analytics sector
Harnham's annual State of Diversity in Data and Analytics report provided detailed insights into the DE&I standards across the data and analytics industry globally.
Although it stressed that the industry is more diverse than most, there has been little change over the last 12 months, despite employers frequently naming diversity as a key priority.
The current state of DE&I in American data and analytics
According to the report, in the American data and analytics industry, African Americans are particularly under-represented, at only 4% (compared to the population figure of 12%).
This is also the case for Hispanic/Latin professionals, accounting for 6% of the industry (compared to 19% of the US population).
And, while the gender pay gap has decreased overall - to 10% from 14% last year - it has also widened in certain areas, with men being paid nearly 25% higher in some sections of the industry.
Alongside this, the gender divide remains a pressing issue. Like many STEM industries, data and analytics has traditionally been a male-dominated field. And, the findings of this year's Harnham report indicate that this is still largely the case.
Gender diversity has only experienced a slight reduction compared to last year, down to 26% from 27% last year.
However, some areas have seen some improvements this year. For instance, in computer vision women now account for 21% of professionals, an increase of 62% compared to last year's figure of 13%.
"Although we should be positive about the pockets of progress that the industry has made, clearly, this is not the time to hang up our boots," said David Farmer, CEO of Harnham, commenting on this year's findings.
"It is vital that we continue to monitor the industry's progress and do not shy away from revealing where gaps exist. There is no benefit in burying our heads in the sand, we must instead continue striving forwards."
"We know that change takes time, but I firmly believe that if businesses and, crucially, educational institutions keep pushing for better diversity, we will see significant change over the next five to ten years."