Google's London data centre overheats on UK's hottest day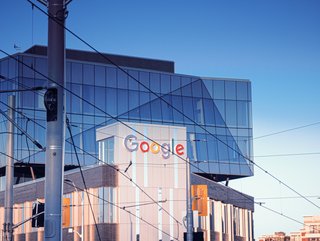 One of Google Cloud's London data centres outed on Tuesday afternoon, as a result of the extreme temperatures reached on the UK's hottest day on record
The UK faced an extreme heatwave earlier this week, with temperatures reaching a record-breaking 40°+ Celsius (104° Fahrenheit).
Obviously, this meant major challenges for the country's infrastructure.
Since the start of the heatwave - which began over the weekend, from the 16th July, and is likely to continue till the end of July - Britain has experienced melting airport runways, numerous housefires and train failures across the country.
And, it's not just public organisations that have struggled to manage the soaring temperatures. Private companies have also experienced serious technology and infrastructure failures over the last few days. These include, most notably, Google.
Google's London data centre experiences "cooling related" failure
On Tuesday 19th July, one of Google Cloud's London data centres experienced a major outage, from 1:13pm.
According to Google Cloud, the outage was "cooling related". Although it may come as a surprise that Google's data centre wasn't equipped for the temperatures, this was a marked jump up from the UK's previous temperature record.
Coningsby in Lincolnshire reached a temperature of 40.3C at Coningsby in Lincolnshire - a huge rise from the UK's previous highest temperature of 38.7C, which was set in 2019. In fact, 33 other locations in the UK beat the previous record, during this heatwave.
Google has commented that only a "small set" of its customers have been impacted by the outage. However, the issue is still yet to be fully resolved.