Green Mountain and TikTok sign on new data centre build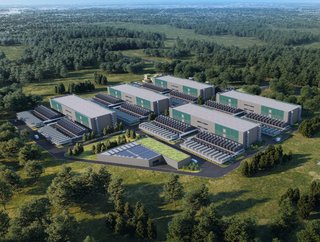 Illustration of the planned TikTok data centre campus
The leading sustainable data centre provider Green Mountain has announced the signing of a new deal with TikTok, to launch a new 150 MW site in Norway
Green Mountain's agreement with TikTok is designed to support the social media giant's increasing data storage needs in Europe.
The details of the data centre build agreement
According to Green Mountain, a new 150 MW site - The OSL2-Hamar - is currently under construction, as per this agreement.
The site will comprise five data centre buildings in total, each with a capacity of 30 MW.
The initial contract signed with TikTok agrees upon three buildings and 90 MW of capacity, but includes the opportunity to extend capacity by up to 150 MW by 2025.
Once complete, the site will be Norway's largest data centre campus.
"The Hamar region is an ideal location for our data centres. Here, they have a surplus of renewable power, pre-zoned land areas and a competent workforce," commented Svein Atle Hagaseth, CEO of Green Mountain.
"This is the first hyperscale data centre of this scale in Norway and we are grateful for TikTok's vote of confidence in the project. The site will become a true example of our vision of Setting the green standard."
"A cooperative and forward-looking attitude from the local authorities, power and grid company, contractor and other local stakeholders has been crucial in the realisation of the project," Hagaseth explains.
"The government's data centre strategy has been an important reason why companies such as Green Mountain are experiencing growth and great demand for our services. This project demonstrates that Norway has gained a reputation as a perfect data centre location."
The first building is due to be completed by November 2023.