Head of Energy & Sustainability to speak at Data Centre LIVE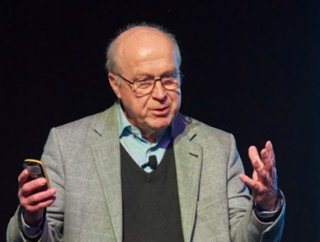 Pip Squire will be taking to the stage with other esteemed speakers for Data Centre LIVE this May
With a steadfast passion for all things sustainability, Pip Squire of Ark Data Centres and is set to take to the Data Centre LIVE Virtual stage this May
Data Centre Magazine is thrilled to announce that Head of Energy and Sustainability for Ark Data Centres, Pip Squire, will be speaking at Data Centre LIVE Virtual London on 17th May 2023. With more than 40 years of experience in infrastructure construction, with 17 of these in civil engineering, Squire has an immense insight into the industry and recognises that emissions reduction is a long-standing project for data centres. With his very extensive experience, he has worked on engineering geology hydro-electric projects worldwide, as well as nuclear waste management, airport engineering, which has led to data centre work since 2007.
Pip Squire graduated in 1979 with a Geology Degree from Oxford University and then spent 3 years as an exploration geologist in southern Africa. He then returned to Imperial College in 1982 where he gained an MSc in Engineering Geology before embarking on a career in the construction industry. Since then, he has been working for Ark Data Centres for 15 years, having worked across several different roles and now Head of Energy and Sustainability, a title he has held since 2021.
Prior to his work with Ark Data Centre, Squire has previously worked in engineering construction focused on power, water and telecoms. He led a European renewable energy team that concentrated on hydro, marine and tidal power systems from 1999 to 2008. It was this work that he combined these specialities to provide a data centre that led to Ark Data Centres. His background in renewable energy ultimately informs his sustainability work today, as all Ark data centres and campuses are built with these core values. His work has included successful planning, designing and constructing over 100MW(IT) or Tier III data halls across 12 data centres at 3 different campuses.
When the development of sustainable data centres took off, Squire transitioned into the industry and was heavily involved in the construction of Ark's first data centre facility. He is now very keen to spread a message of sustainability through his work and is widely recognised as "an advocate for sustainable data practices" and plays an instrumental role in decarbonising Ark's operations and thereby reducing energy consumption.
With sustainability at its heart, Ark Data Centres was the first company to deploy fresh air free cooling data centres at scale, with industry leading energy efficiency metrics. The company has since procured 100% renewable energy since 2017, with rainwater harvesting facilities and on-building PV arrays where practicable. There are also management plans on the company campuses continually looking to improve local biodiversity. It is very clear that Squire holds immense insight into the changing landscape of sustainability.
Data Centre LIVE London is a virtual conference, taking place on the 17th of May 2023. Taking to the virtual stage, some of the world's leaders in data centre technologies, security and sustainability will share their insights, in exclusive keynote speeches and dynamic fireside discussions.
We are thrilled to have Pip Squire take to the stage to discuss the data centre industry. He will be joined by Susanna Kass, Nina Jane Petal, David Watkins, and many more esteemed speakers from across the industry.
This exclusive 1-day event is not to be missed, and will be live streamed to a global audience from 10:25am - 2pm BST.