How are cloud trends progressing in 2023?
By Massimo Bandinelli, Marketing Manager, Aruba Enterprise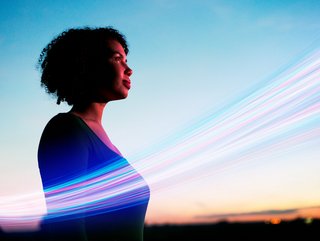 How are cloud trends progressing in 2023?
Massimo Bandinelli, Marketing Manager at Aruba Enterprise, outlines his predictions for the next phase of cloud trends in 2023
The data centre market is extremely fast-moving. The technologies, services, and products are constantly evolving and giving way to new tactics and techniques; the way a data centre keeps its hardware cool one year might be completely different to the approach it takes the next. Yet it's important to keep pace with the trends, or risk being left behind.
At the beginning of the year, the cloud industry focus was on propping up a remote workforce, and whether the mass migration to the cloud among businesses would continue far into 2023.
Continue it did, and it shows no signs of slowing down as we now move through the second half of the year.
So, has anything changed outside of the growing demand for cloud services among enterprises? Let's take a look at the top four industry trends we are seeing right now.
Cloud native software
Cloud native was a buzzword even last year. But in recent months we've seen demand for cloud native software really begin to take off. As more and more businesses migrate, the demand for software specifically designed for the cloud has inevitably increased too.
It's only really the giant, global companies and those industries which need compute to be located on-premises who find it worthwhile to commit to investing in their own data centre infrastructure. The extra control that comes with this is doubtless nice to have, but the advances in cloud technology and the cost and onus to keep up with constant hardware refreshes means that for everyone outside this group, it's no longer an efficient option to opt for total ownership.
Meanwhile, organisations are taking advantage of the scalability, flexibility and agility that cloud environments can offer. In turn, cloud native software capitalises on the benefits of the cloud to develop quality applications and distribute them at speed. In doing so, it has become the backbone of the 'as a service' model. This has become the de facto way in which users access the cloud, for example opting for IaaS (infrastructure as a service) or SaaS (software as a service).
Artificial intelligence and cloud native AI
AI has gone mainstream: businesses from finance to IT to marketing are harnessing its power to speed up processes and automate real time decisions. Investment in automation and AI-based applications is only accelerating as we move through 2023.
Data centres themselves are not exempt from this trend. In fact, a 2021 Gartner study found that 50% of the world's data centres will be using AI and robotics by 2025. AI can play a keen role in enhancing the efficiency of data centre monitoring and management, working to optimise cooling, power, compute workloads and even security. At a crucial time for data centre sustainability, it can even play a role in reducing data centres' carbon footprint, for example, by helping ensure energy wastage is kept to a minimum.
The pervasiveness of cloud native software also ties into the proliferation of cloud native AI. Cloud computing is being steadily interlinked with artificial intelligence, leading to the development of increasingly extensive networks capable of containing ever larger amounts of data, and to smarter, more efficient applications.
The rise of hybrid cloud
More and more businesses might be migrating to the cloud, but everyone needs something slightly different. Enter the hybrid cloud. Blending the advantages unique to both public and private clouds, hybrid cloud allows IT managers to tailor cloud solutions and leverage the benefits of colocation to suit their individual business needs.
Demand for a hybrid cloud approach is growing for three simple reasons.
Firstly, companies can give up the costly and time-consuming job of managing their own data centre infrastructure, while still maintaining control over their cloud operations.
Secondly, the hybrid cloud is fully customisable and scalable, allowing organisations to prepare for all eventualities – whether they need to scale up resources suddenly due to a spike in demand or need to store sensitive data in the private cloud where it's more secure. This flexibility leads us to the third benefit, wherein companies can ensure cloud infrastructure remains lean, and cost-effective.
Disaster recovery
System resilience and – above all – overall uptime is the name of the game in the data centre and cloud computing industries. But whether it's as the result of a cyberattack, a software glitch or power failure, an outage will inevitably occur at one time or another.
Whatever the reason, the consequences of an outage can be wide-ranging and extremely costly. Of course, organisations should do everything possible to prevent them from happening.
But when an outage does occur, it all becomes about the amount of time it takes to get systems back up and running.
This means investment in disaster recovery – or choosing a cloud provider that has excellent disaster recovery protocols in place – has jumped up the list of priorities this year.
There's a far greater focus on robust planning to ensure functionality of cloud systems is restored in the shortest amount of time possible, so that any potential negative consequences are mitigated.
This has also led to the rise of cloud providers offering disaster recovery 'as a service'. This is a method for enabling organisations to back up their cloud data in a separate environment in case of a disaster, as well as automatically initiating seamless disaster recovery orchestration for them in the same instance.
Demand vs efficiency
Demand for cloud and data centre services is ever-growing, as businesses look to leverage the numerous advantages. At the same time, however, the overall trend in the data centre industry is shifting away from feeding everything into meeting this demand to driving efficiency in all areas.
Partly because of the heightened focus on business risk and agility implemented as a result of the pandemic but also due to consequent market developments such as supply chain issues and energy costs, this trend means growing capacity in a way that is sustainable to the overall data centre business – minimising costs, reducing energy use, avoiding disruptions, and mitigating the effects of these disruptions if and when they do occur.