How data centres can help give back to the grid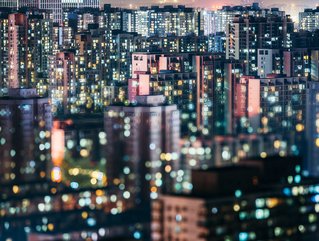 Eaton, the sustainable power management solutions specialist, outlines how data centres can improve their green energy standards
The data centre industry is under unprecedented pressure to optimise its use of energy.
With businesses everywhere undergoing a digital transformation, for instance, we're experiencing an explosion in data – it's predicted the volume of all data created and consumed across the world will grow by a CAGR of 61 percent to reach 175 zettabytes by 2030. As a result the amount of electricity required to manage this data is expected to grow by 400 percent by 2030 – hugely concerning when you consider that data centres already account for three percent of global electricity use. And most recently, of course, this has all been compounded by the sudden sharp rise in energy costs.
More renewables are required to support the growing demand and address these challenges. Indeed, the International Renewable Energy Agency (IRENA) estimates that, by 2050, 90 percent of the world's electricity can and should come from renewable energy. Given their extensive carbon footprint, data centres must be a catalyst in this adoption of renewables.
Not only can they reduce their environmental impact, but they also have the opportunity to improve the resilience of their own power network and to optimise the performance of the grid upon which they rely for power.
Existing services
Data centre owners recognise the importance of addressing the industry's challenges. When questioned about meeting their energy transition and sustainability goals, half of the respondents to a recent S&P Global Market Intelligence report, commissioned by Eaton, said the need to increase renewables was a priority, with 47 percent citing improving energy storage, and a third (34%) saying it was important to turn their energy management from a cost to a revenue centre.
Around two in five (38%), however, suggested that optimising their energy consumption represented a challenge, with a similar proportion (37%) saying the same for meeting sustainability goals. But data centres already have many services within their existing unlimited power systems (UPS) infrastructure they can offer to enable this.
With frequency containment, for example, active power reserves are automatically controlled based on deviations in grid frequency, while dispatchable power involves sources of electricity which can be programmed on demand at the request of power grid operators. Another alternative, UPS with fast frequency response (FFR) capabilities, will enable a data centre's backup power system to provide auxiliary energy services back to the grid when required, without diminishing the integrity or performance of the data centre.
By helping to deliver an increasingly important grid-interactive supply, utilising existing assets in this way will not only improve a data centre's green credentials but, by avoiding the need to invest in flexible storage systems, will reduce capital expenditure.
Unlocking value
Work is well underway on implementing the technologies need to support these opportunities.
Banks of lithium-ion batteries connected to a UPS in a Microsoft data centre in Dublin, for instance, will typically be used to provide backup power in the event of an outage. These particular batteries, though, have been certified, tested, and approved for connection to the grid to help grip operators provide uninterrupted service should demand exceed supply generated by sources of renewable energy such as wind, sun, and sea. Microsoft describes this grid service as "a way for us to unlock the value of the data centre."
And that's the key. By giving back to the grid, data centres become significantly more valuable – to their owners, to their customers, to grid operators, and to the environment as a whole.