How data is driving digitalisation in Japan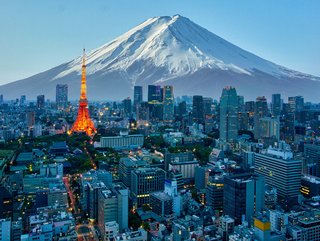 Quy Nguyen, the VP of Global Sales, Solutions, Design and Construction at Colt Data Centre Services, share his insights into Japan's data centre market
In Japan, the demand for data and data centres is skyrocketing. In 2021, the Japanese data centre market was valued at 1.58 trillion Japanese yen and is projected to grow by over 41%, reaching a value of 2.24 trillion yen by 2027.
This rapid growth is being driven by vast digitalisation across Japan. Cloud technology and 5G have been widely adopted in order to meet the demands of online gaming, streaming and fintech. Consequently, the government has set a target of 95% 5G coverage across the country by 2024. In addition, Japanese businesses are ahead of the curve, employing digital IT infrastructures to serve employees with flexible and remote working options fuelled by the global pandemic.
Connecting two megacities
Unsurprisingly, Japan's two largest urban areas, Tokyo and Osaka, have the greatest data requirements. So naturally, these are also driving the demands on the data centre market. These areas are currently attracting major investment and quickly developing as Japan's society and economy digitalise.
Tokyo, Japan's capital, has a population of more than 36 million people, making it the most populous urban area on the planet. Similarly, Osaka's population is estimated to be over 19 million. In such densely populated areas, connectivity is a major issue as large numbers of people require access to IT services. This desire for connectivity is met through network services with a high bandwidth and low latency. This connectivity allows enterprises and consumers to have reliable and quick access to data centres where their data is processed, stored and distributed.
Emerging technologies
The demand for data in Tokyo and Osaka has also been driven by increasingly digitalised industries, such as manufacturing, wholesale and retail, healthcare and financial services. These industries, along with Japanese society more generally, are progressively incorporating AI, AR, Internet of Things and VR. Therefore, there is a demand to house these developing digital infrastructures in a secure environment which allows for scale to fit increasing demand.
Power and land
One of the biggest challenges for data centre operators in Japan and other urban areas is sourcing sufficient power and land.
In the past, Tokyo has been the prime location for data centre operators to build their facilities. More recently, there has been a shift towards sites being built across Tokyo's suburbs. Similarly, the wider Osaka area is also experiencing a growth in data centre builds following more investment in local fibre-optic infrastructures and improved power distribution to meet growing demand.
Data centre solutions to a digital challenge
In response to the soaring data requirements in Japan and digitally developed areas, Colt Data Centre Services is rapidly developing more hyperscale data centres and purchasing land for further development in the future in Tokyo and Osaka.
One example includes the Colt Inzai Tokyo campus which consists of three hyperscale data centres built on a single site and is one of the largest facilities to have been built in Japan to date. With 50MW of IT power across 17,000m², the site provides customers with the most dynamic and cutting-edge services to support their IT infrastructure requirements.
Although Japan is an extreme example of two megacities, rapid digitalisation is commonplace in many developed and developing countries. Therefore, data centres must become a natural part of urban planning as societies across the world rely on technology in their day-to-day lives, their work and entertainment.