How is AI advancing data centre capabilities?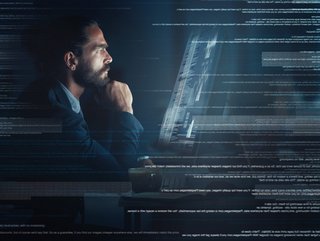 Data Centre Magazine explores industry predictions for the expanded capabilities, new advancements and improved efficiencies that AI promises to unlock
It's hard to overestimate the impact that artificial intelligence (AI) will likely have on our global industries. If its full capabilities are utilised, it has the power to transform the way the world manages manufacturing, transportation, healthcare, technology and countless other sectors.
And data centres are well within the transformational remit that AI developments promise.
So, as the world looks – with mixed feelings, in some cases – towards an AI-enabled future, we explore the future capabilities that AI can unlock for data centres.
The power of AI
AI not only promises to aid the tasks that humans manually complete, but it has the power to open up entirely new capabilities that would otherwise be permanently out of our grasp.
"Powered by high-performance computing (HPC), AI and machine learning (ML) are helping researchers to deal with some of the biggest problems humanity faces. From discovering ways to feed the global population in the coming decades to diagnosing sight-threatening retinal disorders, HPC systems are offering universities and global companies the computing horsepower to drive cutting-edge AI and ML research," explains Noam Rosen, the EMEA Director for HPC & AI at Lenovo.
For instance, if we take the healthcare sector as just one example, Rosen explains that "AI can open up a whole new way of treating illness, with AI delivering the insights required to tailor treatments genetically to each individual patient".
"Lenovo's GOAST (Genomics Optimisation and Scalability Tool), which relies on HPC, has accelerated the process of sequencing a human genome from more than 150 hours to just 18 minutes, bringing the dawn of personalised medicine within reach."
However, before AI can reshape the way we treat illness, tackle the food crisis and connect the world, an enormous amount of computing power is needed. That's where data centres come in. And – no surprises – AI can help us here, too.
The symbiotic relationship of AI and data centres
AI and data centres have an interesting relationship, one that can be summarised as a largely co-dependent cycle of growth.
"There is a convergence between AI and HPC; the two technologies work symbiotically a lot of the time," Rosen says.
"One of the main drivers for HPC is training AI models, which has seen demand for compute power soar. There's also a crossover where AI is deployed in a traditional HPC workflow to make the research more productive."
In short, the more data that we need to collect, manage and store, the more beneficial the processing power of AI becomes. And, the more AI is deployed across industries, the more we'll need the aid of AI to improve data centre efficiency.
Despite common knowledge, however, this is not a new development. In fact, the use of AI technology in data centres goes as far back as 2014, when Google announced that it was using DeepMind's AI technology to enhance the way that it managed its data centre equipment.
What advantages can AI technologies bring to data centres?
As the global data demand continues to soar, the pressure that's being placed on data centres is immense.
In order to cater to the data requirements of AI, the cloud, ML and all their sibling technologies, data centres need to either build new sites – and then navigate the sustainability criticism fallout – or improve their efficiencies.
"AI and automation have proven to be powerful tools in workload management, as it frees employees from time-consuming and mundane tasks and allows them to focus on work that actually requires a human," outlines Jeff Kavanaugh, Head of the Infosys Knowledge Institute.
In fact, a recent INAP survey revealed that 81% of IT professionals predicted that, by 2025, most data centre and network tasks will be completely automated.
The key use cases of AI in workplace automation include deploying predictive analysis, gaining operational insights and improvements, and using data to identify inefficiencies or flawed points in the system.
Alongside these functions, though, AI has an additional and somewhat unexpected application.
"Across data centres, AI is being used to drive safety and security applications like automatic temperature checks, touchless authorisation, and traffic monitoring, for example," explains Alastair Waite, a member of the Data Centre Market Development team at CommScope.
The predictive ability of AI can be used to enhance a number of other data centre processes, in addition to safety standards.
"With AI, capacity and horsepower can be allocated in a more efficient manner, allowing organisations to scale and become flexible," adds Sanket Shah, a Clinical Assistant Professor of Biomedical and Health Information Sciences at the University of Illinois in Chicago.
"Automating certain processes and shifting power where necessary will ultimately lower costs for those [managers] that have rapidly evolving data needs."
In this way, AI can give managers an insight into a site's future requirements, which gives them a huge planning advantage.
AI and workloads, how will staffing levels be impacted?
Naturally, one of the consequences of increasing automation is, often, decreasing staffing levels.
Although one of the greatest benefits of AI is its ability to reduce the need for manual tasks, questions are being raised about how this will impact staffing levels.
In fact, when asked whether they believe that AI would reduce data centre staffing levels, Statista research revealed that 77% of IT and data centre managers surveyed believed that this would be the case.
Of those surveyed, 34% believed that there would be a reduction within the next five years, while 43% also predicted a reduction, but not within the next five years.
But, AI (as it stands, at least) is far from possessing the ability to replace human teams altogether, meaning fears of a technological takeover are largely unfounded.
"Machines simply cannot replace humans in many respects, though there are certainly areas where machines are much better than humans," outlines Richard Boyd, the Co-Founder and CEO of Tanjo.
And, with the promise of more efficient workloads, enhanced safety procedures, flexibility and improved future forecasting all on the line, it's hardly surprising that so many data centres are investing in AI technologies.
"Incorporation of AI applications has been an ongoing trend for data centres, and we see no sign of this slowing down," Waite affirms.