How robotics and automation can transform data centres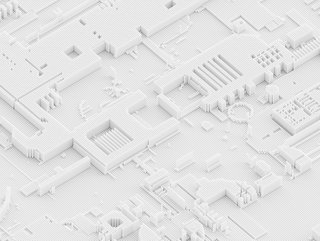 Paul Lewis, Senior Operations Director of Telehouse, shares his insights into how automation can drive improvements and improve data centre efficiency
Automation has long had a place in the modern data centre. With a proven record of driving improvements and efficiency gains, automated software has allowed for day-to-day scheduling, application delivery and other activities within the facility to run without disrupting end-users.
But the recent explosion in data generation and the rise of cloud computing, IoT, and 5G has dialled up data centre innovation by several notches. Today's infrastructure is more vast, complex, and interdependent than ever before – meaning that unprecedented levels of visibility and operational efficiency are needed to ensure its smooth running. At the same time, data centres are becoming more sprawling and densely populated to meet ever-growing customer demand.
Now, data centres are starting to take advantage of more intelligent decision-making to ensure the proactive, real-time monitoring of IT, facilities, and security components. Automation has evolved, introducing a new generation of robots with the potential to take data centre operations to new heights of security and efficiency.
The latest innovations in robotics provide a multi-disciplinary, all-in-one solution to a range of operational challenges. By streamlining essential processes across the ecosystem, robots are giving decision-makers the visibility and 360-degree intelligence needed to meet growing data centre pressures and demands.
The need for speed
The successful day-to-day running of the data centre has long relied on data management systems working together to gain a thorough overview of the entire ecosystem. But this centralised visibility can no longer be taken for granted: today's labyrinthine data centre demands ever-faster, seamless communication between a plethora of components. Any mixed messages or delays could cause potential operating problems to be overlooked and left to escalate.
Therefore, data centres need a single source of truth – a centralised, shared reference point that provides staff with the visibility to promptly identify and address a range of operational issues. With robotics, just one machine can obtain 4k, in-depth, and 360-degree visibility across all areas of the data centre. If appropriate, issues can then be directly resolved by the robot, or the machine can communicate any irregularities back to the relevant team for immediate escalation. In this way, robotics streamline and support the existing efforts of teams, combining human expertise with automatic speed and precision to ensure the highest level of efficiency.
This also spells good news for security and compliance – both growing concerns for all involved in data centre operations. Risks and hazards abound in the modern sprawling data centre, from unattended equipment to obstructions and breakages. While current control systems and data centre staff do undertake regular facilities checks, 'blind spots' can still occur, meaning that some faults are only flagged after an employee, customer, or external party complains.
By contrast, robots can carry out the most exhaustive manual checks in a short period of time, identifying and flagging multiple unrelated safety hazards that may otherwise go unseen. The technology also simultaneously communicates data insights around security, facility, and environmental health across multiple departments, which helps to improve functionality throughout the ecosystem.
Environmental monitoring and visibility
Using self-driving technology, robots autonomously map and navigate the data centre to provide real-time sensor data. This allows them to instantly compare current patterns with the established norms, so that any anomalies can be quickly escalated for human analysis. Therefore, in an increasingly connected and complex environment, robotic technology can give decision-makers visibility, speed, and multidisciplinary intelligence far beyond the capabilities of a human or static camera.
The need for this level of visibility is clear. Research by the Ponemon Institute found that almost a quarter of unplanned outages to data centres are caused by weather, water, heat, or computer room air conditioning (CRAC) failure. Therefore, controlling humidity in a busy colocation data centre is crucial to protect against system failure or outages. The AI and heat mapping capabilities of robots can assist with advanced reporting of humidity and temperature within a data centre. This translates into live data and real-time reporting which provide decision-makers with added visibility and also helps to balance costs, workloads and overall energy efficiency.
Nothing to fear
Hostile attitudes towards robots in the workplace appear to be shifting. In fact, Gartner now predicts that half of all cloud data centres will be deploying advanced robotics by 2025. As the benefits of automated technologies become clearer, it is increasingly accepted that there is a place for both robots and humans in the data centres of the future.
The industry will always rely on the skills and adaptability of human workers. When robots are given the chance to excel at the most tedious, time-consuming, and repetitive aspects of data centre work, human teams are freed to complete more skilled, strategic, and rewarding activities. In turn, by improving the workflow of tasks within the data centre, robotics act as a key enabler of operational excellence, yielding greater insights and innovation to meet snowballing demand.
As data centres continue to expand at pace, the time has never been better to embrace the latest innovations in robotics. Harnessing the complementary strengths of humans and robots will lead the way to improved security and efficiency across the data centre ecosystem.