How the data centre can transition from IoT to IoE
By Manfred Berger, Western Digital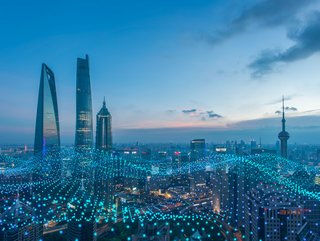 Manfred Berger, Senior Manager Business Development for Data Centre Solutions and Platforms at Western Digital, shares his predictions for the IoT shift
Despite continued economic challenges, UK businesses are making record investments in AI. According to Tech Nation, VC investment in UK-based AI companies reached $3.6bn in November 2022. This made Q2 an all-time quarterly year-on-year high for funding of $840m with the AI sector taking 14% of all UK venture capital investment.
We can expect to see this rapid development and expansion of AI to gain further momentum in 2023 with the incorporation of more Internet of Things (IoT) solutions and 5G-based networks. The data centre will be paramount for enabling varied AI projects, but how can IT and data centre managers be optimally positioned?
Greater enterprise demands
Companies set increasingly high expectations with their AI projects. Machine learning (ML), pattern recognition and predictive analytics must forecast sales, estimate production and material quantities more accurately to better determine customer expectations. If the data centre is the engine for AI projects, it must be versatile. Like a car, for example, the specific uses depend on alternative factors and components.
We have seen a massive shift in enterprise attitudes towards their data in recent years. Data analysts now attribute long-term value to much of the data they collect, which can only be quantified later when the data is eventually needed. Companies are increasingly moving this information to data lakes, which are becoming more active and moving. Data is continuously read and written in the data warehouse and data lake. But the permanent processing of this information places greater demands on other areas of the data centre.
Moving from IoT to IoE
AI is on every smartphone and inside our homes with smart speakers, voice assistants and control panels. In recent years, Cloud and mobile connectivity has shaped IT development and will continue to impact our lives. Recent research estimates there are over 2.2 million smart homes across the UK, and we can expect to see this number grow even further. The Internet of Things and smart homes market is forecasted to reach £207.8bn by 2026. Increased 5G adoption will drive faster Cloud services, but AI can digest that data at a faster rate, and both will pave the way from Internet of Things (IoT) to Internet of Everything (IoE) as more products come online and function at rates comparable to humans.
Connections were once previously limited by the network. Bandwidth, latency, and capacity issues once limited potential smart IoE applications, but 5G is reducing these issues with Enhanced Mobile Broad Band (eMBB) and Ultra Reliable & Low Latency Communication. Peak data rates will see gigabyte (GB) range into the double digits, but 5G enables tremendous network capacity to connect thousands of IoT endpoints and edge devices reliably without causing congestion issues.
IoT and IoE will continue to generate large quantities of data that will migrate to the Cloud, and then to data centres. For the sake of reducing costs and efficiency, not all end devices will have direct 5G connectivity going forward. Instead, they will use the Machine-2-Machine communication path to transmit their data to 5G edge devices and IoT gateways. AI will already be analysing the data here at the edge, thereby reducing the information overload for further processing.
Helium hard disks reducing data consumption
Improving energy efficiency is imperative for businesses looking to meet sustainable ESG targets. The data centre of the future needs to look at reducing power consumption as the volume of data continues to rise. To be more sustainably minded as well as cost-efficient, helium hard disks can handle that high level of performance.
A helium HDD is externally like a conventional air-filled drive, but inside, the hard drive housing is hermetically sealed and filled with helium. Helium itself has only one-seventh the density of air, which reduces the flow effects when the disks rotate inside the HDD. This thereby reduces energy consumption, enabling the use of thinner disks in the housing to power higher form capacitates. Compared to air-filled HDDs, helium HDDs are four to five degrees cooler and require less cooling in the data centre.
The greater adoption of helium HDDs will reduce energy costs for both cooling and operation. The lower temperature improves the reliability and longevity of the drive's lifespan. These disks are lighter and quieter, which improves the architecture of the data centre considerably.
Handling AI capacity in the data centre
When IT and data centre managers are preparing for AI projects, they must first look closer at emerging technological developments.
Because the data centre is the "engine" for AI, data centre operators need to first look at the storage solutions available to them. For data centres to meet the increasing needs of real-time processing and energy efficiency, introducing hard disks that can handle terabytes of data will be a first port of call. Greater storage capacity and density will be even more evident in the future as AI investment continues to scale and IoT becomes IoE.