How to manage local power operations effectively
By Christopher Parker, EMEA Offering Manager for Integrated Rack Solutions, Vertiv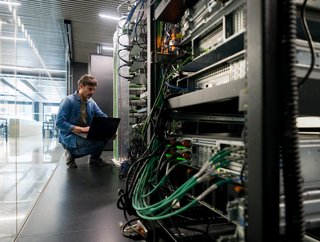 Christopher Parker, EMEA Offering Manager for Integrated Rack Solutions at Vertiv, shares his guidance for sustainable energy usage in data centres
Fast growth in edge computing is challenging data centre and IT teams' ability to manage local power operations effectively. Despite the criticality of edge sites to the customer experience, the reality is that these sites experience significant outages.
One of the leading causes of unplanned downtime, is power loss. Data centres have big budgets for power redundancy, which involves main switchboards, backup generators, uninterruptible power supplies (UPSs) and power distribution units (PDUs) to achieve N+1, 2N, 2N+1 or even 2N+2 status. However, edge computing sites are typically run as leaner operations, mostly because of budget constraints and organisations underestimating their criticality. As a result, data centre and IT teams need a fit-for-purpose approach that provides desired power redundancy and intelligence, whilst increasing business flexibility and stretching limited IT budgets.
Rack power distribution
Rack transfer switches (RTS, also called auto transfer switches or ATSs) provide ultra-fast, automatic power switching to a secondary source when the primary one fails. They then ensure that single-corded IT equipment remains powered until the primary source is restored, at which point the power is switched back. Fail-safe fused thermistors prevent power surges during transfers, protecting critical IT equipment from harm during failovers. These capabilities protect valuable business operations, whilst ensuring that power issues are invisible to users and customers.
When a data centre or edge site loses primary power, an RTS will switch seamlessly to the new power source in as few as four to eight milliseconds. As a result, there will be no impact to business users, applications or technology.
The latest models allow greater operational flexibility, as RTSs can be bought with a Combination Outlet C13/C19, eliminating the need to buy separate outlets or adapters. With a two-in-one outlet, it's easier to buy, store, use and manage RTS devices.
They are increasingly upgradeable, meaning that you can add the capabilities you need, when you need them, while reducing the total cost of ownership. Similarly, intelligent models are constantly evolving to add more data so the interchangeable monitoring device is hot-swappable, enabling intelligence to be updated without removing power from critical technology.
RTSs excel at providing critical information that data centre and IT teams can use to optimise conditions and power load levels. An RTS will enable power consumption measurement within 1% accuracy, as tested to ANSI and IEC standards. Simply add external sensors to proactively monitor temperature, humidity, airflow, door position, flood detection and more. Automatic alerts provide instant warning of any anomalies, enabling operators to act before power issues harm data centres or edge sites.
UPS with lithium-ion batteries
Another key element for protecting critical infrastructure at the edge is relying on high-efficiency UPS systems with lithium-ion batteries.
They are more compact and lightweight, which translates into a remarkable power density level, where less space is needed to deliver the same amount of power. Lithium-ion batteries also have a significantly longer lifespan – on average two or three times more than valve regulated lead–acid (VRLA) batteries (VRLA). Compared to a traditional VRLA battery that typically lasts three to five years, lithium-ion technology can provide a battery service life of eight to 10 years (or longer), often outlasting the UPS itself. This essentially makes the UPS almost maintenance-free with fewer or possibly no battery replacements throughout its lifespan.
Unlike VRLA batteries, lithium-ion batteries offer a high life cycle, making them suitable for many applications where frequent charge and discharge cycles are expected. While VRLA batteries can take over six hours to charge from 0% to 90% of full runtime capacity, lithium-ion batteries take only around two hours to recharge. This reduces the overall risk of experiencing an outage before UPS batteries have been fully charged.
Since lithium-ion batteries have a wide operating temperature range, they can be appropriate for more extreme, non-traditional settings and facilities that don't have sufficient cooling capabilities. Moreover, lithium-ion batteries come with an advanced integrated battery management system (BMS). This provides an accurate picture of the battery's health and runtime and protects the battery cells against current, temperature, and over- or under-charging. The BMS continuously adjusts battery charging to make the most out of performance and battery life.
Although VRLA batteries can save money upfront, lithium-ion provides a longer lifespan, high-temperature resilience, reduced maintenance expenses (with fewer or no battery replacements), and reduced installation expenses, providing up to 50% savings in total cost of ownership (TCO) over their life expectancy.