Iceotope previews new precision immersion solution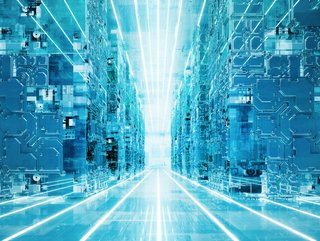 Iceotope has unveiled the preview of its new precision immersion solution, which is set to lower the cost of using liquid cooling in data centre sites
Through its new liquid cooling solution, Iceotope's technologies are making it easier for data centre sites to deploy liquid cooling at scale.
The details of Iceotope's new precision immersion, chassis-level liquid cooling
Iceotope is previewing a new form factor development, which is designed to lower the cost for data centres looking to deploy liquid cooling. What's more, the solution has also achieved a more scalable solution, providing expanding data centres with greater flexibility.
Iceotope's new V2 chassis is fabricated using pressed steel, achieving both enhanced functionality and greater cost-optimisation, thereby easing the deployment and servicing of liquid cooling at scale using standard IT equipment racks.
At the same time, Iceotope's high-performance precision immersion liquid cooling solutions are designed to offer a more sustainable, scalable and serviceable approach, qualities which are critical as data centres work to future proof their operations.
The new chassis is scheduled to launch in Q3 2023, and its capabilities are currently being demonstrated - in collaboration with nVent and Mission Critical Facilities International - at SuperCompute.

About Iceotope
Iceotope's chassis-level precision immersion technology offers a simple, unified platform that cools, protects and monitors the whole IT stack in any location from the extreme edge to the hyperscale cloud.
Offering up to 96% water reduction, up to 40% power reduction, and up to 40% carbon emissions reduction per kW of ITE, Iceotope's precision immersion cooling solutions are game-changing in the design, build and operation of data centres.